Zesty Fish Stick Tacos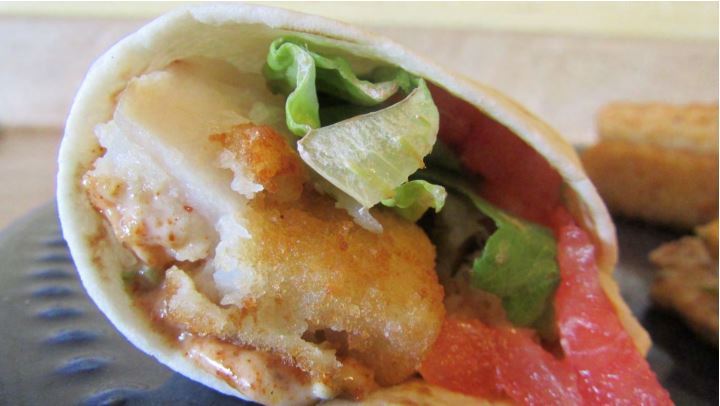 You don't need to go to Mexico to enjoy fish tacos. Try our version of Zesty Fish Stick Tacos for a delicious meal that's quicker than fast food.
Zesty Fish Stick Tacos
Ingredients
3/4 cup mayonnaise
2 tbsp chopped fresh cilantro
2 tbsp Taco Seasoning Mix (#1037)
1 1/2 cups shredded lettuce
1 medium tomato, chopped
Taco sauce, if desired
Instructions:
Cook fish sticks as directed on package. Heat tortillas as directed on package.
In medium bowl, combine mayonnaise, cilantro and taco seasoning mix; mix well.
Carefully cut each warm fish stick into 3 or 4 pieces. Spread one side of each tortilla with mayonnaise mixture. Top half of each with warm fish sticks, lettuce and tomato. Fold untopped side over filling. Serve with taco sauce.
Servings: 6
Adapted from: https://www.tablespoon.com/recipes/zesty-fish-stick-tacos/bed7fb52-c621-497c-8901-31e2a58adfe2
Comments
Slow Cooker Chicken Burritos - Alisons Pantry Delicious Living Blog - […] Zesty Fish Tacos […]
Holy Shrimp! - Alisons Pantry Delicious Living Blog - […] our fellow seafood fans, there is no such things as too many fish tacos. So, these Zesty Fish Tacos are…