Christmas Morning Pancakes
After kids open presents early in the morning, it's nice to have a simple breakfast that requires little effort on our part. Dress up your Christmas Morning Pancakes with a side of fresh fruit, Cloverdale Applewood Smoked Bacon (#2879), Daily's Fully Cooked Skinless Sausage Links (#5464), Homemade Eggnog, and Quincy Gold Loose Shredded Hashbrowns (#2418).
Keep reading for two mouthwatering pancake recipes to thank Santa Claus for all his hard work on Christmas morning.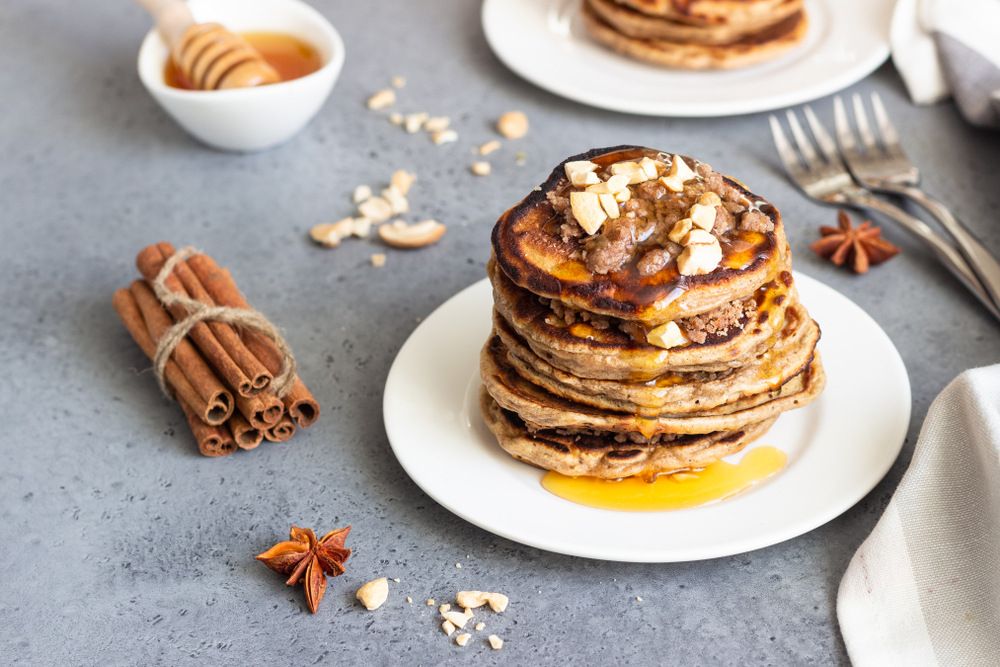 Deliciously spiced and fluffy pancakes that taste just like gingerbread cookies! No one will be able to resist these Gingerbread Pancakes on Christmas morning. Top them with syrup, nuts, almond butter, whipped cream, sprinkles, or whatever you want.
Gingerbread Pancakes
Ingredients:
Instructions:
In a small bowl, combine the pancake mix, molasses, cinnamon, ginger and cloves. Stir in water just until dry ingredients are moistened.
Pour batter by 1/4 cupfuls onto a greased hot griddle; turn when bubbles form on top. Cook until the second side is golden brown.
Serve with syrup if desired.
From Catalog #12, 2021.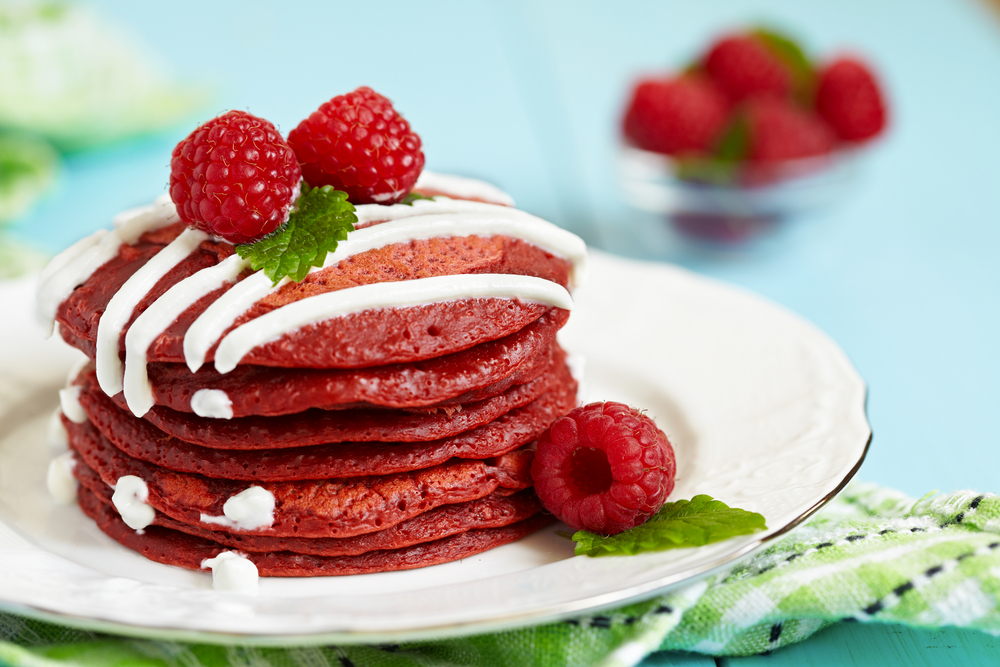 If you love Red Velvet cake, you'll love these fluffy Red Velvet Pancakes using our Plentiful Pantry Pound Cake Mix! With just the right amount of chocolate flavor, topping these with fresh raspberries and cream cheese icing makes for a delicious Christmas breakfast. Plus, use the berries, Ghirardelli Semi Sweet Chocolate Chips (#2781), and icing to add simple Christmas designs to your stacks.
Red Velvet Pancakes
Ingredients:
Instructions:
First, preheat griddle to 375 F.
Then, add water and pancake mix to a bowl, and blend well with wire whisk until dry mix is well incorporated (slightly lumpy batter is ok).
Now, spray Vegalene Buttery Delite (#1576) onto a preheated griddle, then pour 1.5 ounces of batter. Flip pancakes when they start to bubble, approx. 1 1/2 minutes. Cook approximately 1 1/4 to 1 1/2 minutes on second side, or until lightly golden brown.
Add desired toppings, and enjoy!
Adapted from: https://plentifulpantry.com/red-velvet-pancakes/
Looking for more ideas for Christmas morning?
Comments
Baked Cinnamon Sugar Doughnut Holes - Alisons Pantry Delicious Living Blog - […] Cream Coffee Cake Gingerbread Pancakes Overnight French Toast Casserole SharePinTweet0 Shares 0Shares Share on Facebook […]