Grandma's Gingerbread Cookies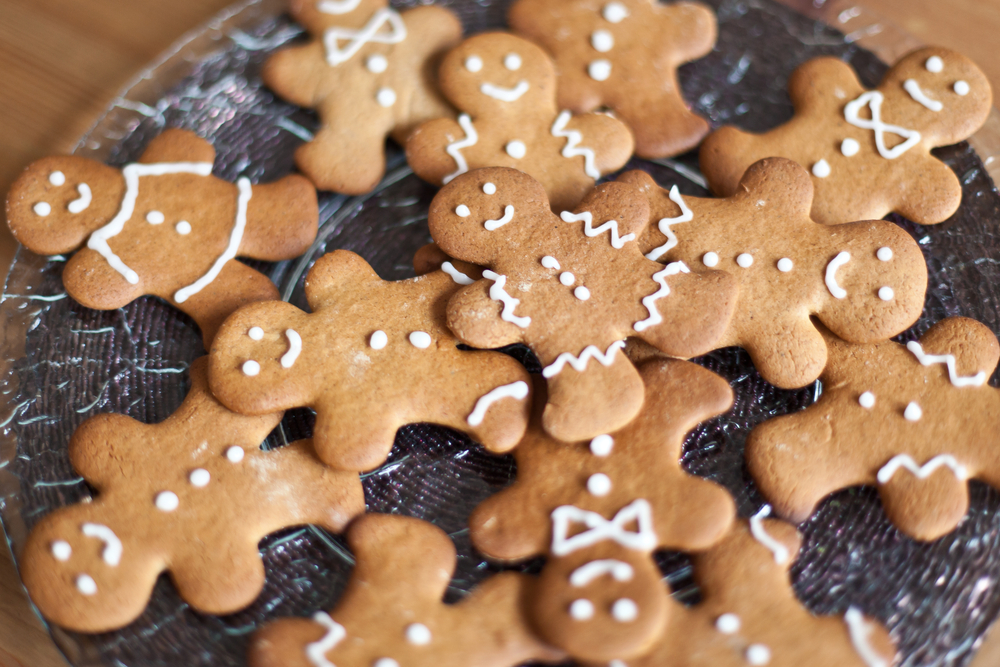 Grandma's Gingerbread Cookies
Ingredients:
Instructions:
In 3-quart saucepan over medium heat, heat molasses, margarine and brown sugar until mixture boils, stirring occasionally to blend well.
Remove from heat; cool. In large bowl, combine flour, ginger, cinnamon, baking powder, baking soda and nutmeg. Blend egg into molasses mixture. With spoon, stir molasses mixture into flour mixture until smooth. Wrap dough in plastic wrap; chill 1 hour.
Divide dough in half. On floured surface, roll half of dough to 1/8 to 1/4 inch thickness. Cut with floured 5×3 inch gingerbread man cutter.
Carefully lift with metal spatula onto non-stick cookie sheet.
Bake at 35o°F for 10 to 14 minutes or until lightly browned around edges.
Remove from sheet; cool on wire rack.
Decorate as desired with icing, raisins and candies. Repeat with remaining dough and trimmings.
Store in tightly covered container for up to 2 weeks.
Makes about 2 dozen.
Comments