Garlic Rosemary Pork Tenderloins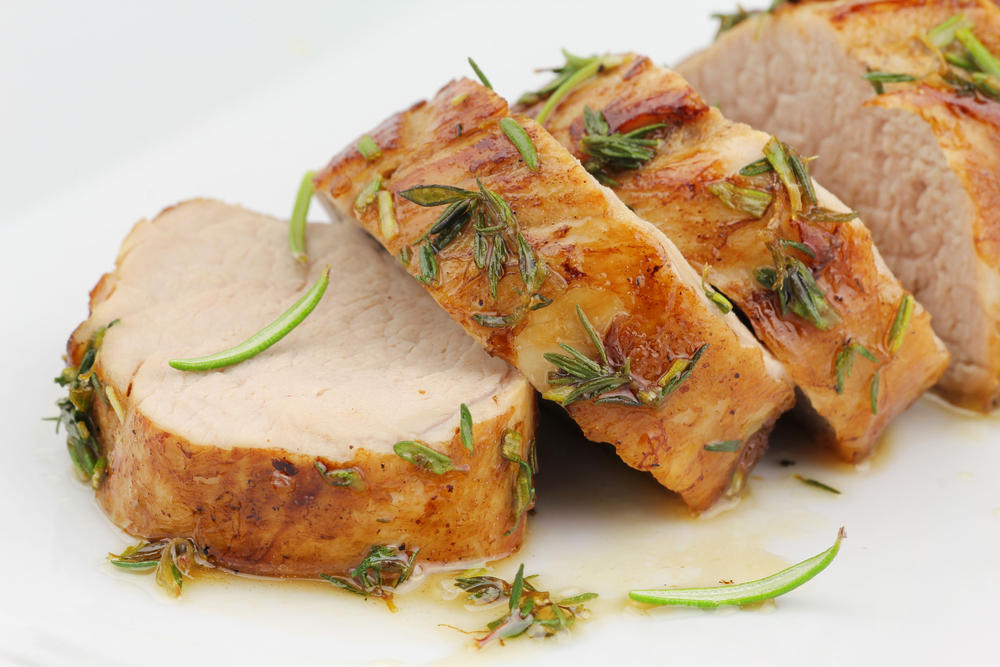 One of the great things about summer cooking is that it doesn't demand a lot of forethought. You can enjoy the day at the pool or on the lake and then fire up the grill for an easy dinner. This garlic-rosemary pork tenderloin recipe is a delicious alternative to typical burgers and steaks, and we know you're going to love it!
Fast and easy, there will be no slaving over the stove tonight! Pair this tender pork with our Lamb Weston Mashed Potatoes and your favorite vegetable for a nutritious meal that won't heat up the kitchen.
Garlic Rosemary Pork Tenderloins
Ingredients:
Instructions:
In a small bowl, stir 1/4 cup of the olive oil with the garlic, rosemary, salt and pepper. Rub the mixture all over the pork. Transfer the pork and marinade to a large, resealable plastic bag and refrigerate overnight.
Preheat the oven to 400°. Let the pork stand at room temperature for 30 minutes. Brush off as much of the marinade as possible. In a large ovenproof skillet, heat the remaining 2 tablespoons of olive oil until shimmering. Add the pork to the skillet and cook over moderately high heat until browned all over, about 5 minutes. Transfer the pork to the oven and roast for 40 to 45 minutes, until golden and a thermometer inserted in the thickest part registers 135°. Transfer the roast to a work surface or carving board and let rest for 15 minutes before thinly slicing and serving.
Want more delicious pork tenderloin recipes, click here to receive our FREE printable.
Comments