Homemade Italian Sweet Dinner Rolls
A hint of sweetness in the dough with a bit of salty taste on top. It's a perfect combination of flavors; everyone loves them and it's hard to save any leftovers! This recipe is another family secret from my friend Heather.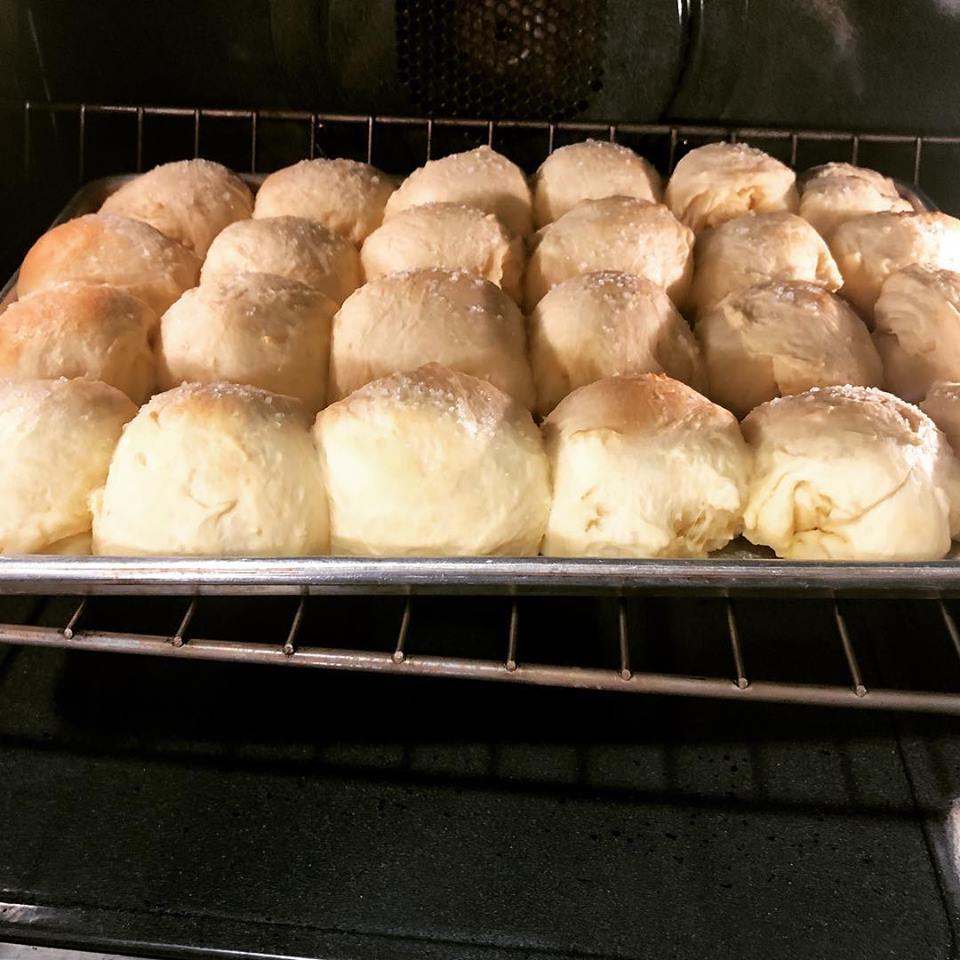 Italian Sweet Dinner Rolls
Ingredients:
Instructions:
Add all ingredients except milk to bread mixer on dough setting.
Turn bread mixer on and slowly pour milk over the top of flour. Knead for 20 minutes. Punch down and let rise 1 hour. (cover with damp clean cloth while raising.)
Divide into 24 dough balls.
Place on greased cookie sheet, brush with melted butter (additional butter), sprinkle with a bit of Course Sea Salt (#1147) and let rise one hour.
Bake at 350 degrees for 15-20 minutes or until golden brown on top.
You may also use a KitchenAid mixer with a doe hook and mix for the required 20 minutes.
This recipe is very versatile. You can make 2 loaves of French Style bread and Cinnamon rolls.
Recipe from: Ali Chuntz
Comments