Ali's Italian Sweet Bread
Alison's Pantry's founder, Ali Chuntz, shared this delicious recipe for Italian Sweet Bread. "Who says you can't hone your bread baking skills while social distancing? Bread baking is one of my favorite hobbies.
Use this recipe for more than bread loaves!
Not only can this dough be used to make the most delicious dinner rolls, we also love using it for cinnamon rolls, monkey bread, and French bread.. Without a doubt, you will want to eat these for breakfast, lunch, and dinner! Click here for instructions on how to turn this recipe into Homemade Italian Sweet Dinner Rolls.
Try these recipes if you enjoy baking: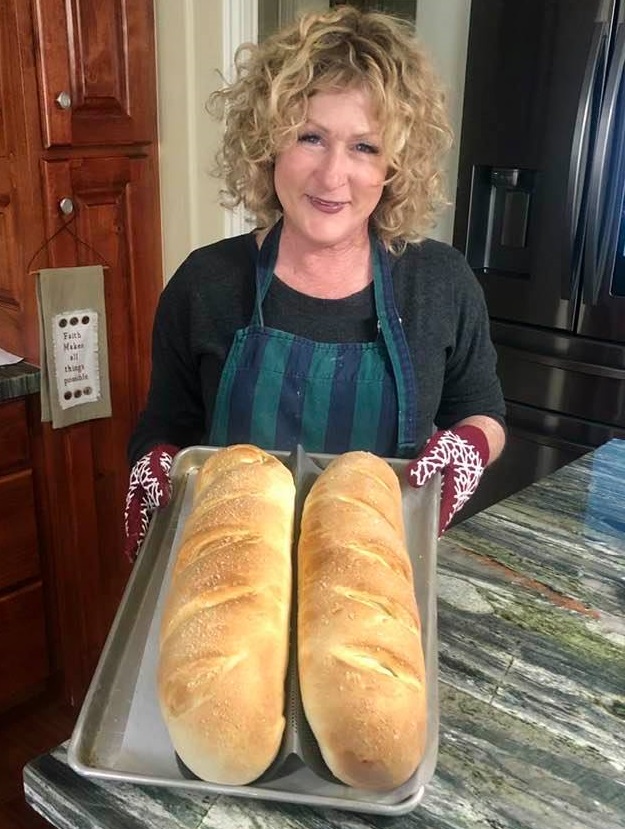 A hint of sweetness in the dough with a bit of salty taste on top. It's a perfect combination of flavors; and it's hard to save any leftovers!
Ali's Italian Sweet Bread
Ingredients:
Instructions:
Add all ingredients except milk to bread maker on dough setting. Turn bread maker on and slowly pour milk over top of flour mixture.
Knead for 20 minutes. Cover with food film (#6127) and let rise for one hour. Should rise to over double its size. Punch down.
Roll dough into two rectangles on floured surface. Roll up Jelly Roll style, pinch seams together. Place on greased cookie sheet (#4020) and score 4 to 5 times on top with knife. Brush with melted butter or egg wash. (Butter makes a soft crust, egg wash a crispier crust).
Let rise one hour.
Bake at 350° for 20 minutes or until deep golden brown on top.
You could also make in bread pans, but my family likes the French style bread. Makes 2 loaves. Also makes 24 delicious rolls.
Recipe from: Ali Chuntz, AP Founder
Comments