Homemade Trail Mix
Set up a homemade trial mix bar with nuts, dried fruit, seeds, and chocolate candies for summer activities.
DIY Trail Mix Bar:
Get the kids involved in making easy trail mix! Simply use a muffin tin, fill each well with a different ingredient, and let everyone fill an 8 oz. Deli Container (#2258). Here are a few of our favorite fillings:
Shredded coconut
Candied Nuts- AP Butter Toffee Almonds (#2041), Squirrel Brand Salted Caramel Pecans (#2556), Milk Chocolate Cashews (#2036), etc.
Regal Mini Pure Semisweet Chocolate Chips (#2538), Ghirardelli Milk Chocolate Chips (#10100), or White Chocolate Chips
Dried fruits- apples, bananas, Boghosian California Sun Dried Raisins (#2122), AP Sweet Dried Cranberries (#9205), apricots, etc.
Seeds- sunflower, pumpkin, etc.
Nuts- almonds, pecans,
link to our trail mixes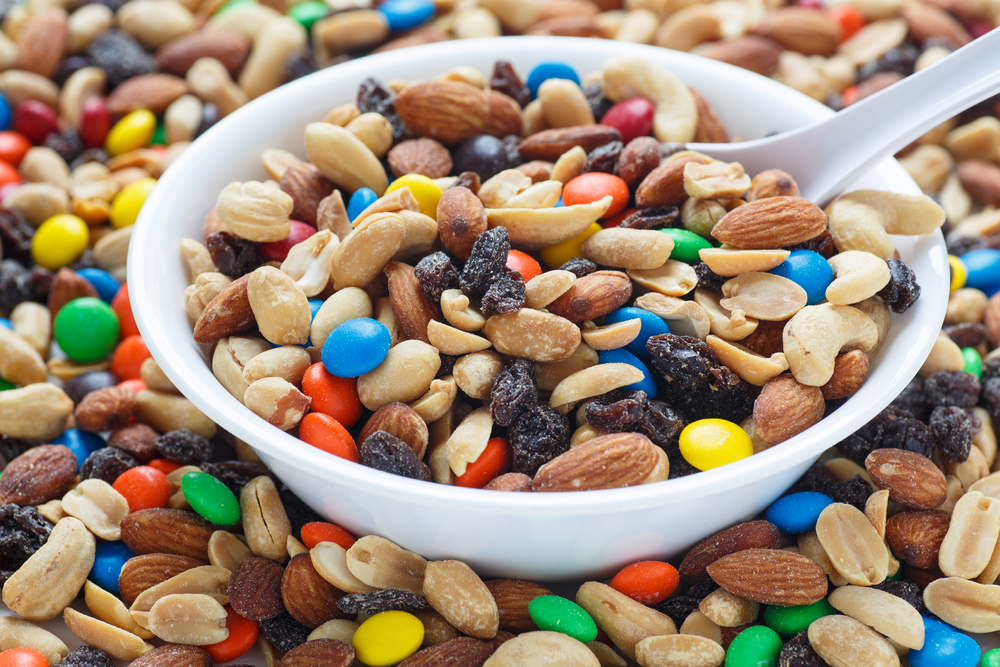 Homemade Trail Mix
Ingredients:
2 cups each of:
Instructions:
Mix all ingredients together.
Store in a deli container.
Try these!
Comments