Simple Ways to use Sizzle Strips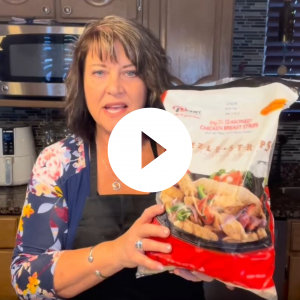 I'm excited to share a couple great ideas with you for summer when we're busy and don't have time to make dinner. These are going to feature our Pierce Chicken Fajita Sizzle Strips (#1054). This chicken is great for fajitas, fajita nachos, omelets, and also for chicken chili. It's so good I ate some frozen!
Chicken Fajita Sandwich
Start with buttering the Stone Ground Tuscan Mini Rolls (#8196) with Chef Shamy Steakhouse Butter (#2615), and broil until lightly toasted. Then, I warmed the Pierce Chicken Fajita Sizzle Strips (#1054) in the skillet. It's already fully cooked when it comes, so I just defrosted it quickly in the microwave and threw it in the pan to heat it through. Then, I added Flav-R-Pac Fajita Blend Vegetables (#2069) to a pan. Since these come frozen, there is a lot of water as it melts, so just throw it in a strainer to get rid of the water before tossing it back in the pan with butter. To assemble the sandwich, pile the chicken on the rolls. Then, pile on some of the peppers and add some pepper jack cheese. I used jalapeno gouda which melted nicely. Throw it in the oven for a few more minutes to melt the cheese and serve.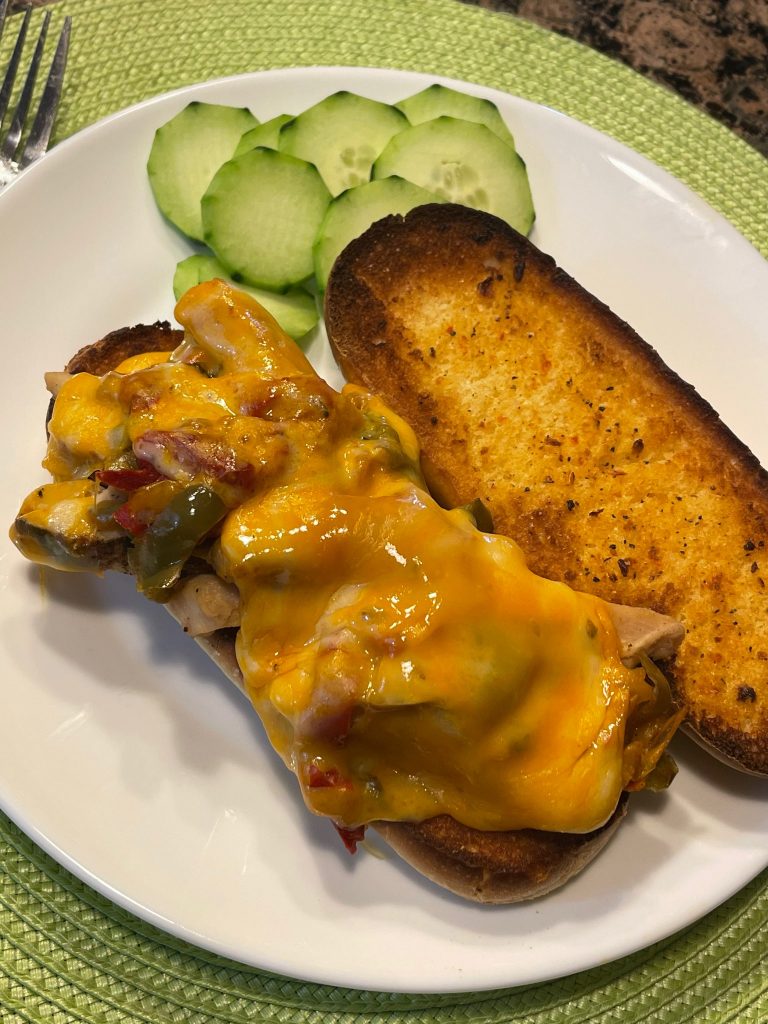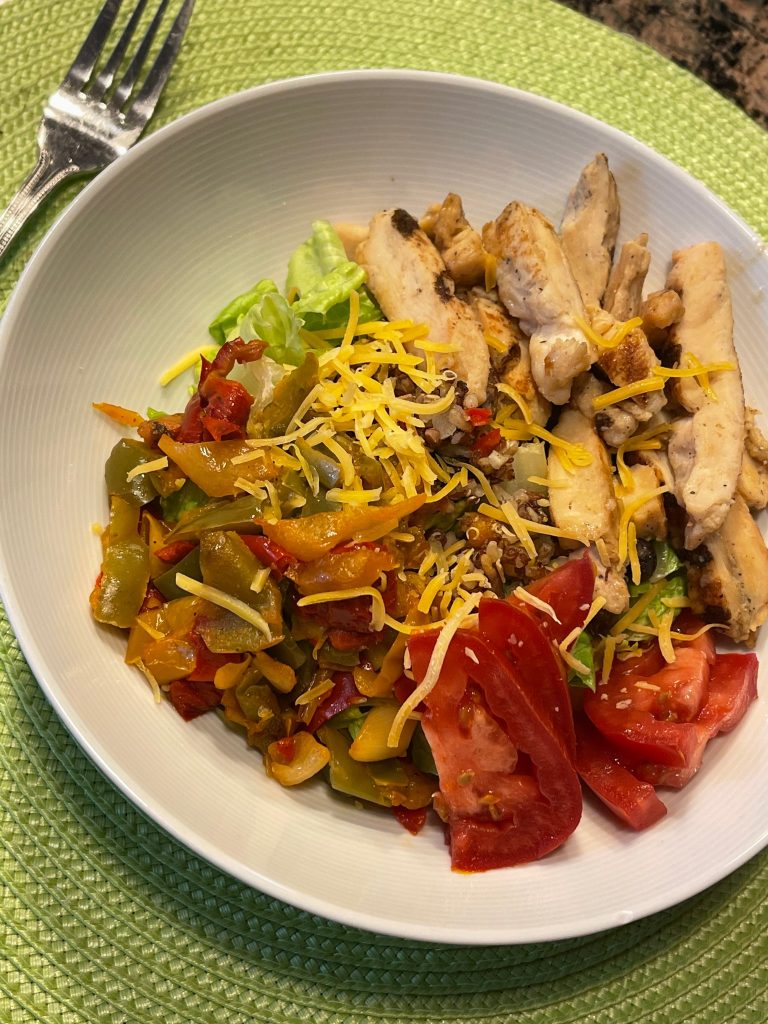 Comments