Instant Pot Lentil Soup
Instant Pot Lentil Soup is a great option for when you're craving soup, but don't want anything too heavy. It is full of delicious flavor and texture that your tastebuds are sure to love.
Is this vegetarian?
Yes! This recipe is entirely vegetarian, as long as you use vegetable broth rather than chicken broth. Along with being vegetarian, it is dairy free AND gluten free. But, if you're wanting to add chicken to this recipe, you are more than welcome to! Our Diced Chicken Breasts (#7787) are perfect for this recipe.
How long is this good for?
Since this soup doesn't contain dairy or anything that gets mushy super quick, we suggest eating within 5 days. Just make sure you store in an air tight container! In addition, it can be stored in the fridge for up to 6 months. This is great for a busy night in the future!
Looking for more recipes to warm you up?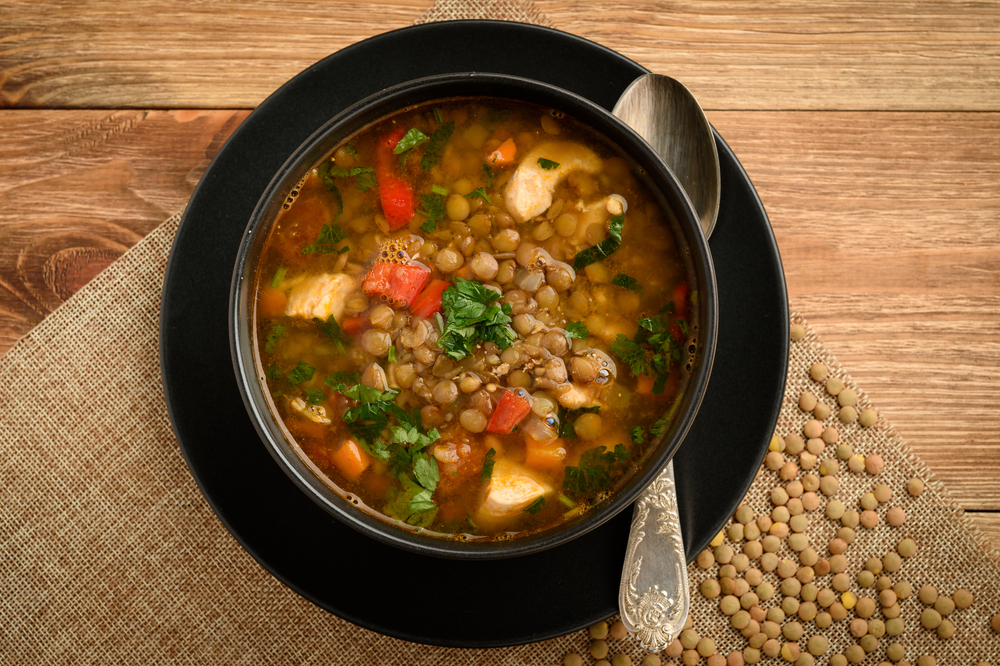 This simple Instant Pot Lentil Soup is ready in under an hour. We think this is a huge step up from the 4+ hour cook time with a Crock Pot! (Don't worry, we still love our Crock Pot.) It is the perfect meal for cold weather, and we love that it different from other soup recipes we love.
Instant Pot Lentil Soup
Ingredients:
Instructions:
Simply add onion, carrot, celery, garlic, lentils, and tomatoes to your Instant Pot. Add thyme and Italian seasoning and season with salt and pepper, then pour broth over and stir to combine. Set Instant Pot to Manual, High and set for 18 minutes. Once finished, set the valve to quick release. 
Adapted from: https://www.delish.com/cooking/recipe-ideas/a25240121/instant-pot-lentil-soup/
Comments