Bean & Bacon Soup
What do we serve soup with?
Typically, soup is the main dish for our dinners. But that doesn't mean the meal is complete! We love to serve our soup with a variety of bread, depending on our mood. Thank goodness for options! Here are some of our favorites: Bread Bowls, Janey Lou's Beehive Rolls, Tuscan Mini Loaves, or our Ciabatta Bread. In addition, add some garlic butter using our Garlic Supreme to make your bread even better.
How Long Does Bean & Bacon Soup Last?
You guessed it, in the fridge, cooked soup will typically last for 3 to 4 days. To further extend the shelf life, you can always freeze it. Just use covered, airtight containers or heavy-duty freezer bags.
Here are some more soup recipes to try: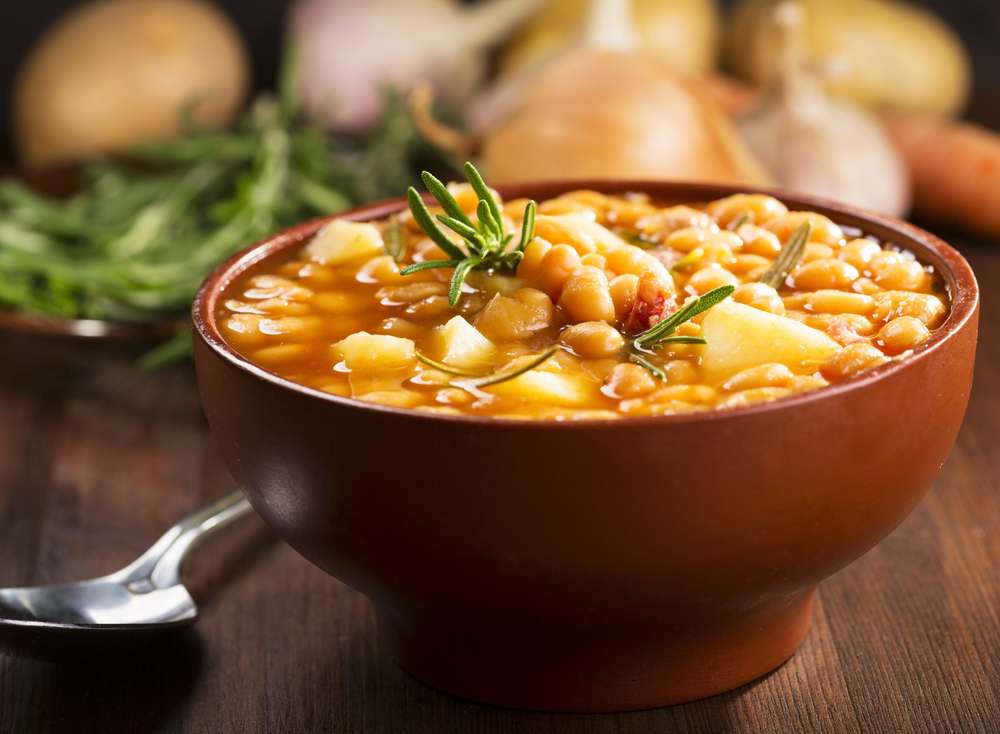 Bean & Bacon soup is one of our favorite, most classic soups to enjoy during these cold months. It's easy to see that this recipe is really similar to another of our favorites, Bean and Ham Soup, but don't let that stop you! Bean & Bacon Soup is made with simple ingredients that we tend to have on hand, which makes it way better than a bowl of canned soup! To make it even more divine, we love is to add some mozzarella or string cheese. There is nothing better than warm, gooey cheese in a delicious soup!
Bean & Bacon Soup
Ingredients:
Instructions:
Cook bacon in large pot or Dutch oven until crisp.
Remove and blot with paper towel to reduce grease.
Reserve 2 tablespoons of the bacon grease.
To the 2 Tbsp. hot bacon grease, add onions, carrots, celery and garlic.
Cook over medium heat until ingredients begin to soften, about 5 minutes.
Add garlic and cook an additional minute.
Stir in chicken broth and beans.
Season to taste with salt and pepper.
Bring to a slow boil; reduce heat to low and simmer for 1 hour.
Transfer half of the soup to blender or food processor. Process until smooth. Return puree to soup pot and stir.
Add tomato sauce and 3/4 of the reserved bacon and stir to combine.
Let soup simmer until heated through, about 5 minutes.
Serve topped with remaining bacon. Season to taste.
Comments