Tortellini and Sausage Soup
Is this recipe gluten-free?
Unfortunately, our Tortellini is not gluten-free. But, it can easily be adapted if you have a trusted gluten-free pasta you can swap it out with! You will also need to swap out our Rosina meatballs for another brand, as they contain wheat. Thankfully, other than those two items, everything else should be safe for our gluten-free friends!
Looking for more soups to warm up with?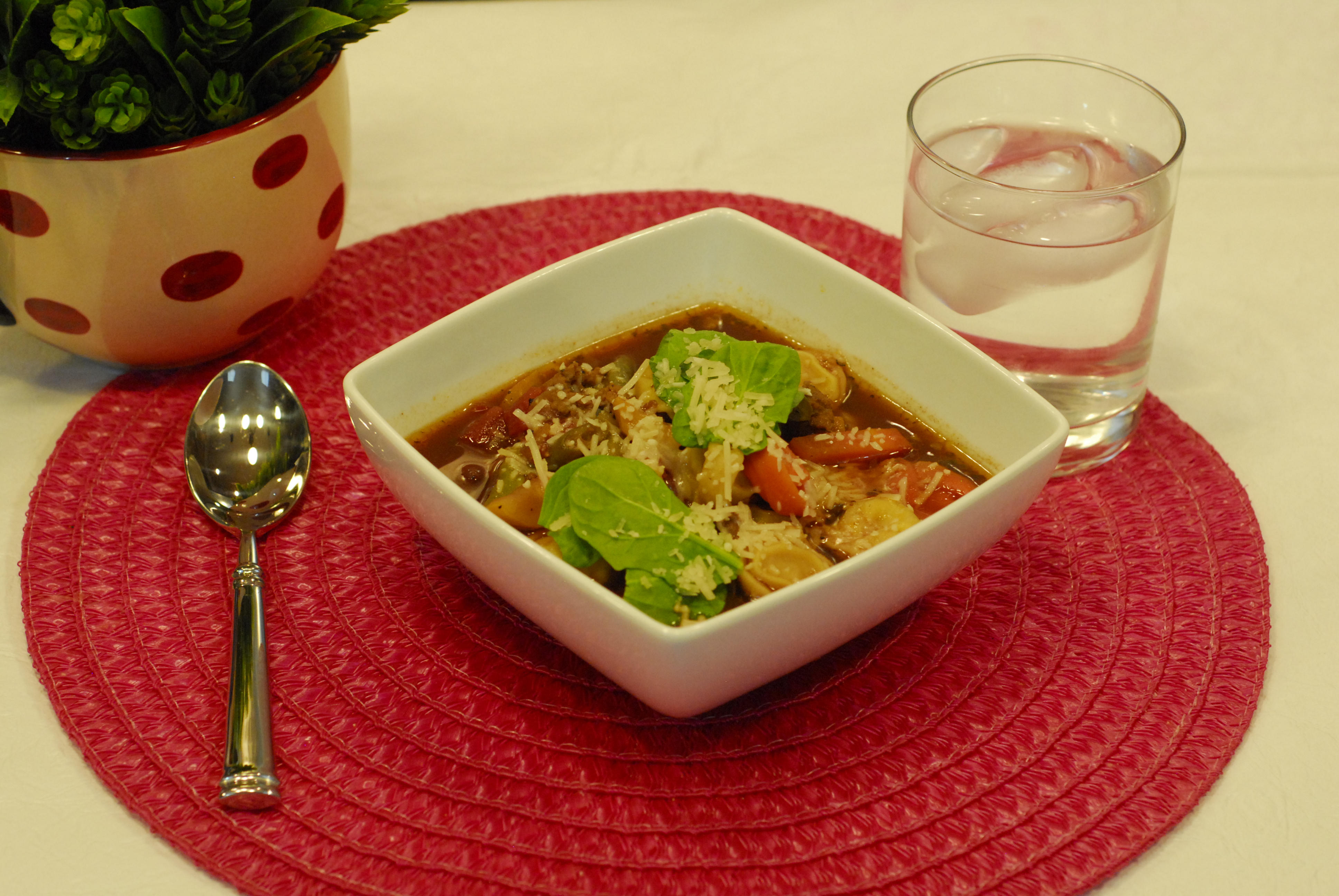 We love multi-purpose products like tortellini. It's great with marinara as an entree, tasty in a cool summer pasta salad, and comforting in a soup like today's Tortellini & Sausage Soup recipe. This meal is super easy to throw together. Sometimes we'll add some crusty bread and a green salad with it, but on busy nights we just tell the family to dig in and appreciate that it's not a cold cereal night!
Tortellini and Sausage Soup
Ingredients:
Instructions:
Brown sausage with onions and garlic. Drain Fat.
In large stew pot add sausage, beef broth, vinegar, tomatoes, Capri blend vegetables, tomato sauce, basil and oregano and simmer uncovered minimum 30 minutes.
Add tortellini and simmer until pasta is tender.
Serve, sprinkle parmesan cheese on each serving.
Comments