Monkey Bread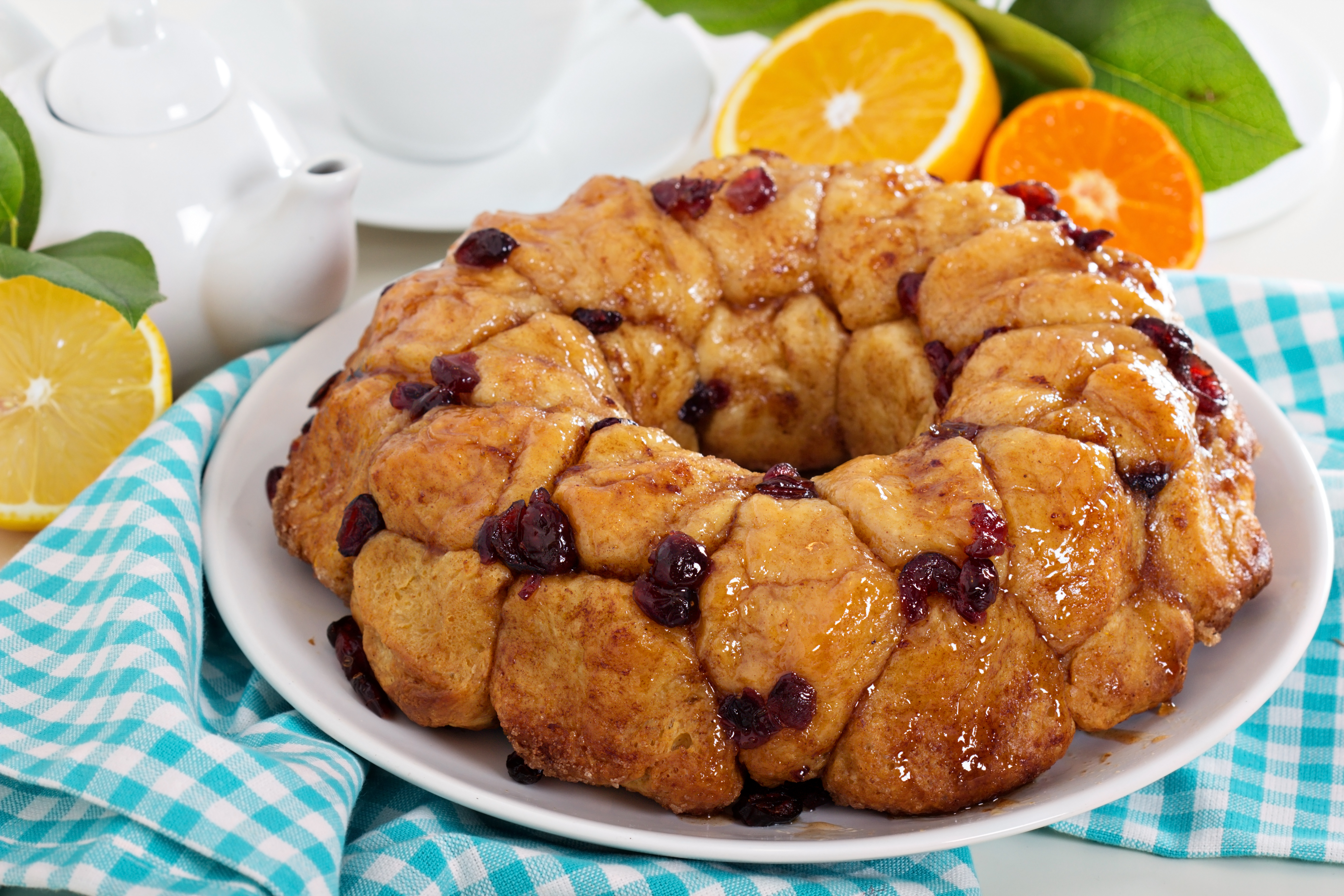 We love to make monkey bread for Christmas morning! The kids can help before bed on Christmas Eve. It rises overnight, and we bake and eat it in the morning for an easy breakfast treat. (That's a great gift for me!)" Chantel Rhodes, Salem, UT
For a fun holiday twist, add ½ cup dried cranberries and orange zest from one orange!
Monkey Bread
Ingredients:
Instructions:
Spray a Bundt pan with Vegalene pan coating, then place frozen dough balls evenly around the pan.
Stir the remaining ingredients together and pour over frozen rolls.
Place pan on a lower rack in the oven to rise overnight.
In the morning, turn the oven on to 350°F and bake for 30 minutes.
Remove baked monkey bread from oven when done and invert onto a large platter (or cookie sheet — it's too early at our house to worry about presentation!)
The gooey caramel sauce is HOT right out of the oven, so be sure to wait a bit before digging in.
Recipe From: Chantel Rhodes
Comments