Funeral Potatoes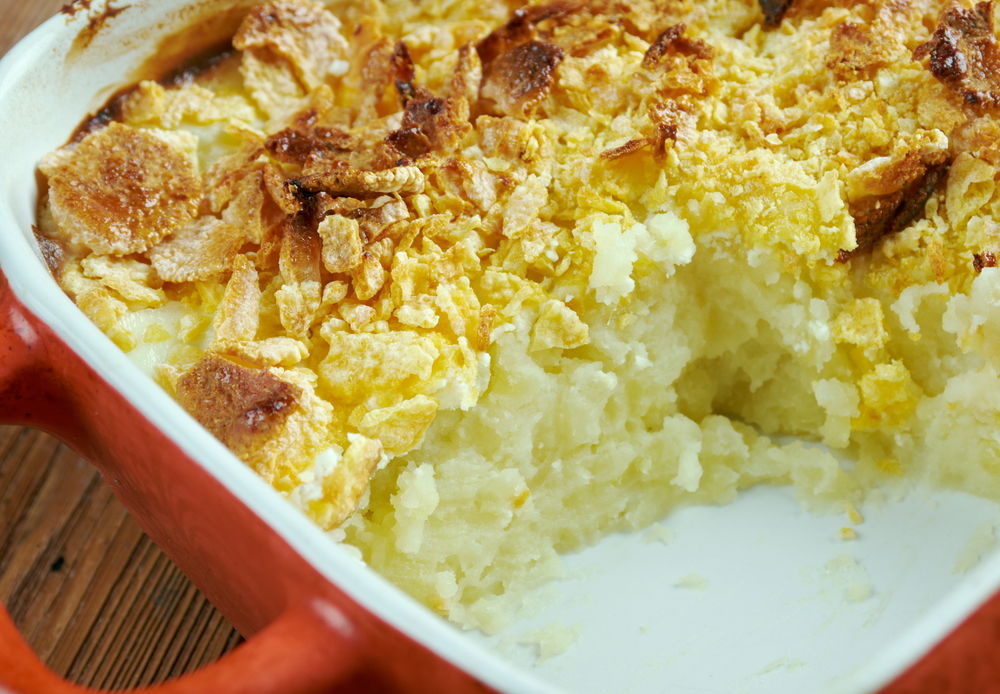 A Utah favorite that's not just for funerals this Funeral Potatoes recipe is made for any family gathering where you need a delicious potato side-dish served.
Funeral Potatoes
Ingredients:
Instructions:
Combine soup with sour cream, butter, cheese and onions.
Add mixture to frozen Hash Brown Shreds.
Spread in 9″ x 13″ pan. Top with remaining cheddar cheese and Cornflakes.
Bake at 350º for 60-75 minutes.
Comments
Holiday Glazed Ham - Alisons Pantry Delicious Living Blog - […] Mashed Potatoes, Funeral Potatoes, or Loaded Baked […]