New Year's Eve Finger Food
We'll be keeping things laid back for New Year's Eve this year, following the trend throughout 2020. But, we're hoping to kick off the new year with great food. Keep reading for some simple New Year's Eve finger food.
Have a theme!
Asian Night:
Keep it classy:
American Classics:
Mexican Night: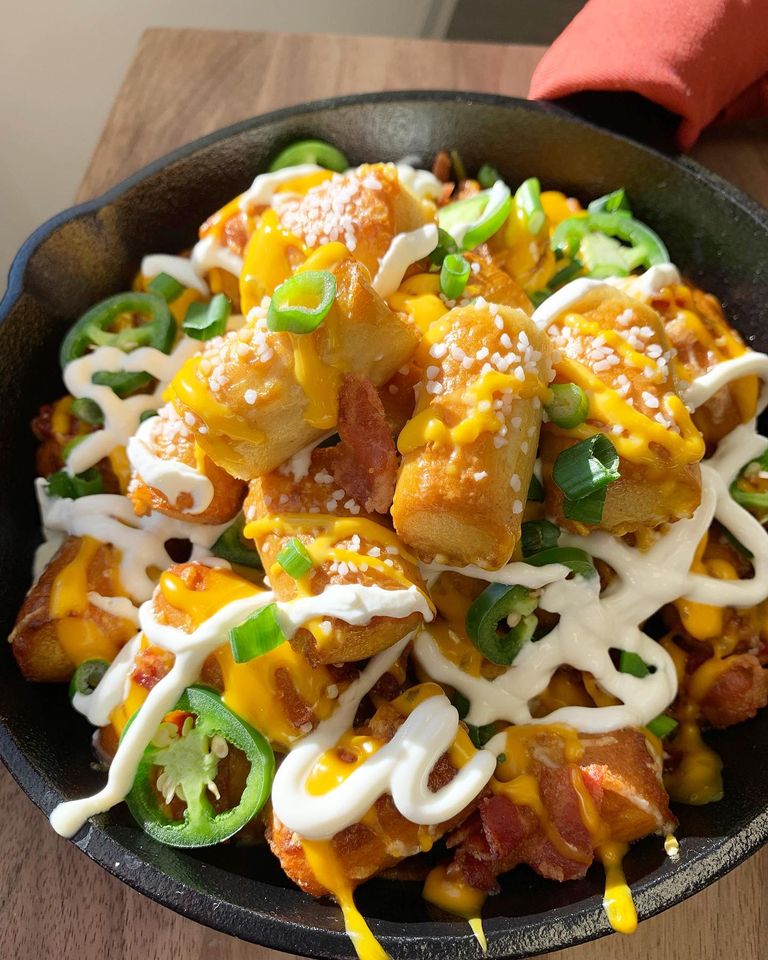 Pretzel bites topped with jalapeno cheese sauce, bacon, sour cream, jalapeno slices, and green onions. Perfect for a celebration!
Cheesy Jalapeno Pretzel Bites
Ingredients:
Instructions:
First, preheat oven to 400°F.
Then, lightly mist frozen soft pretzel bites with water, then sprinkle with salt or press face down in a bed of salt. Transfer to a cast iron skillet.
Now, use scissors to cut the bacon directly onto the pretzels. Then, drizzle the nacho cheese on top.
Next, place in the oven and cook for 3-5 minutes, or until the pretzels are heated through.
Remove from the oven and allow to cool slightly. Garnish with sour cream, sliced jalapenos, and sliced green onion. Enjoy!
Looking for more easy recipes?
Comments
Game Day Appetizers - Alisons Pantry Delicious Living Blog - […] Cheesy Jalapeno Pretzel Bites […]