Serra's Sweet Cream Donuts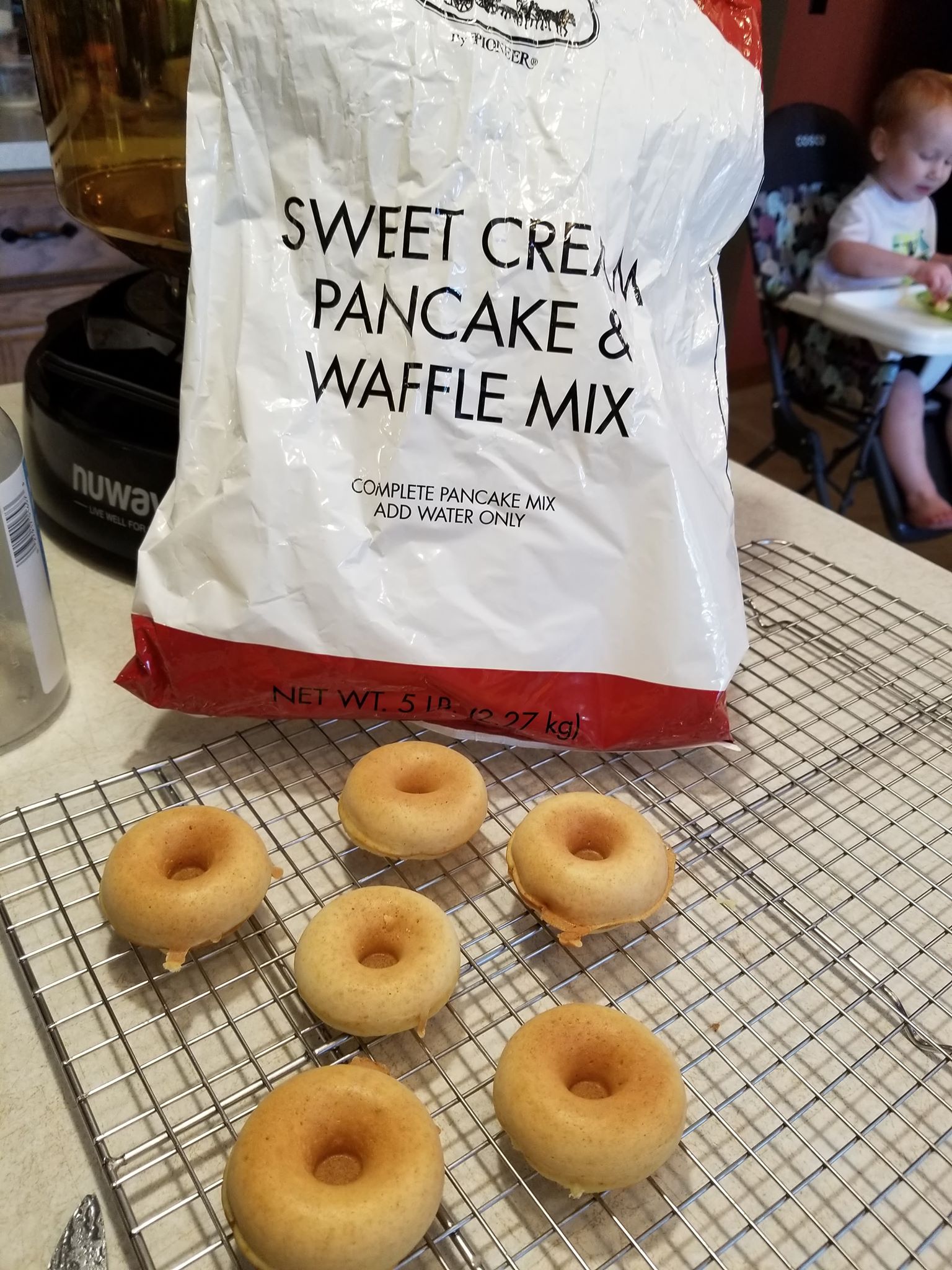 We love seeing how you use our products, and Serra Irmen from Bismark, ND shared this amazing idea with us using our Sweet Cream Pancake Mix (#7435)! "Our family and daycare kids all love the sweet cream pancake mix! These Sweet Cream Donuts are our go-to when I forget to plan supper. Quick, easy, not a lot of ingredients and delicious!!"
Serra's Sweet Cream Donuts
Ingredients:
Water
Toppings of your choosing
Instructions:
Make batter according to instructions. Serra said, The recipe just shows to add so much water to 5lbs of mix. My food scale battery died and I keep forgetting to get a new one, so I just mix the water and mix together until it makes a nice consistency. Haha!"

Pour batter into mini donut maker and cook.
Eat plain, top with sprinkles, chocolate, caramel, or whatever you want!
Comments