Tips for the Best Hamburger Patties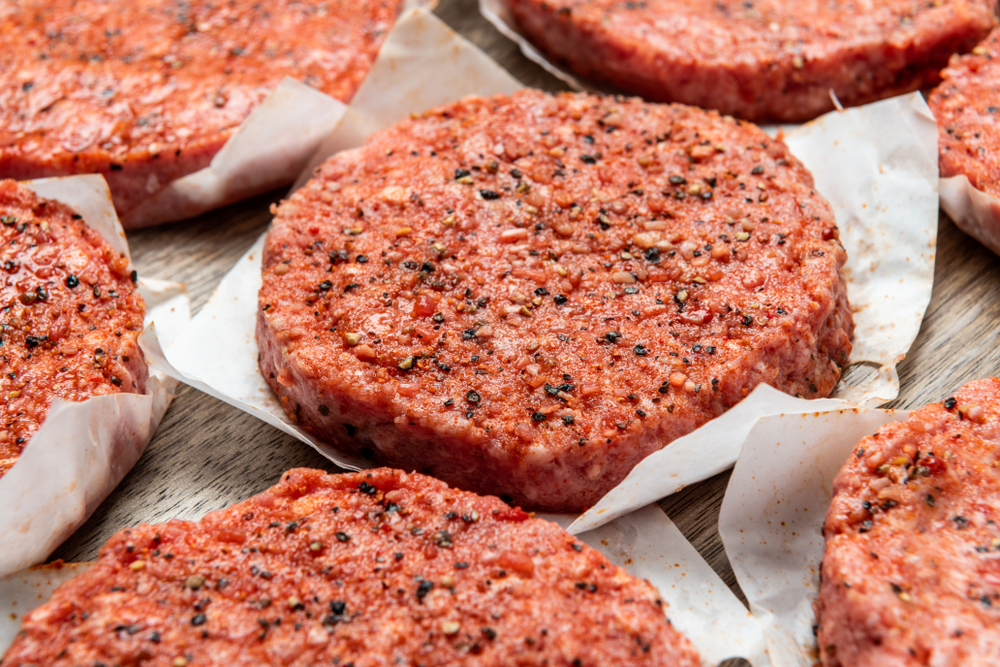 Who doesn't love the smell of smokey burgers on the grill? It's the essence of summer gatherings! Although we love how easy premade patties like our Thick N Juicy Holten Bef Patties W/Cheddar & Bacon (#8377) make barbecues, you really can't go wrong with homemade patties, and it's fun to give them a personal upgrade with your own spice blend or stuffing. Plus, with tools like our Norpro White Wax Paper Square (#2233) and Norpro Hamburger Press (#2234)– it's easier than ever to make them! For International Hamburger Day, we're sharing some tried-and-true tips for homemade hamburger patties.
Tips for the Best Hamburger Patties
We're sure everyone has heard to start with a clean, hot grill and to keep the lid open…but, there are a handful of other tricks we've learned over the years to get the most out of your patties.
Add an egg as a binder. This step isn't necessary, but it does tend to help prevent the hamburger patties from falling apart. And, it adds extra protein.
Season it simply; Regal Coarse Sea Salt (#1147) and AP Coarse Black Pepper (#1028) will do. But, be careful not to add the salt too soon before cooking as it can break down the proteins, resulting in a tough burger.
Along with keeping the spices simple, wait to season until the patties are shaped to prevent overworking the meat. Simply sprinkle each side of the patty with the desired spices, and viola! They're ready for the grill.
For extra juicy patties- add a scoop of mayonnaise to the meat. Everyone will wonder what the secret ingredient is…but we don't have to tell!
Use good quality chuck, like Childer's 85/15 Ground Beef (#2549), for more flavorful burgers.
Mold the patties with a Norpro Hamburger Press (#2234) while the meat is still cold so it is less sticky. You can also use wet hands when forming the patties, too. Once they are formed, place onto a Norpro White Wax Paper Square (#2233).
Lightly press your thumb into the middle to help the patty keep its shape. We all hate having a patty half the size of the bun!
Preheat the grill before adding the patties. Otherwise, they are more likely to cook unevenly and have more chance of drying out.
Try to only turn it once to help the juices stay in. Depending on how well done you like your patties, follow this guide: two minutes per side for rare, three minutes for medium-rare, four minutes for medium, and five minutes for well-done.
Avoid pressing into the patties while they're cooking. This will press out all the juices, and we don't want dry patties!
Let it rest after you remove it from the grill. This is an important step when cooking any kind of meat.
More tips for top-notch burgers:
Comments
Nontraditional Burger Ideas - Alisons Pantry Delicious Living Blog - […] Tips for the Best Hamburger Patties Salmon Burger with Peppered Bacon Gourmet Burger Mix-ins & Toppings SharePinTweet0 Shares 0Shares…