3 Easy Summer Treats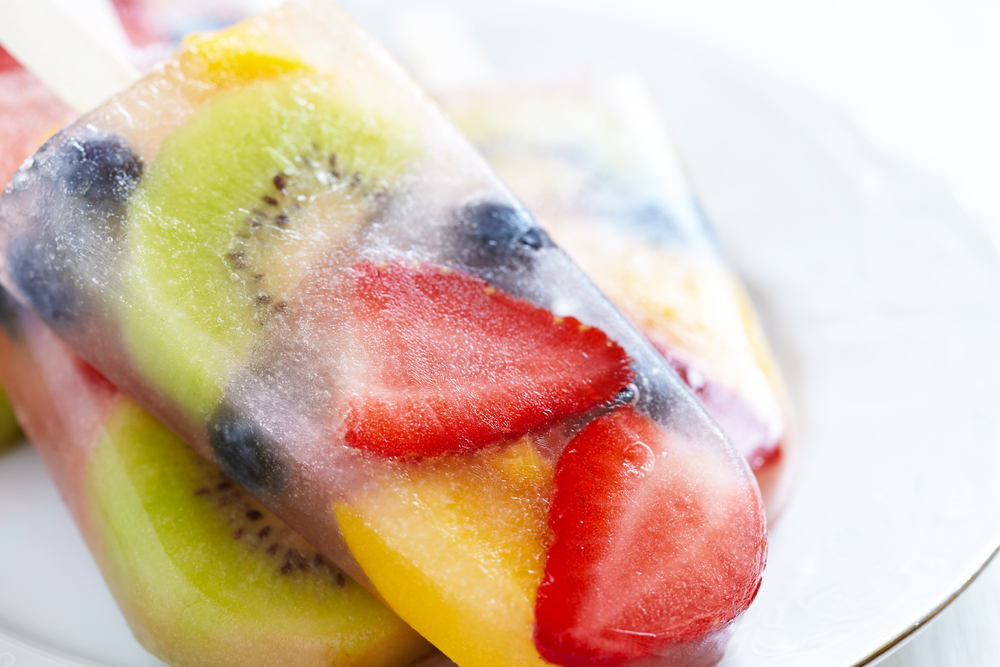 The heat of summer is on and will have your kiddos begging for the 3 Easy Summer Treats.
Fresh Fruit Pops
Ingredients:
Instructions:
Add cut up fruit to Popsicle mold — it's ok if there are spaces. You don't want the fruit to be packed too tightly.
Pour in coconut water, or juice until it reaches the top of each Popsicle mold.
Freeze the molds overnight, or until solid. Once frozen, remove from mold and serve immediately.
Tip: To get the popsicles to separate from the mold easily, run the plastic under warm water until they will easily slide out.
You can use any combination of your favorite fruits for these pops!
Adapted from: http://www.foodiefun.net/bare-necessities-fresh-fruit-pops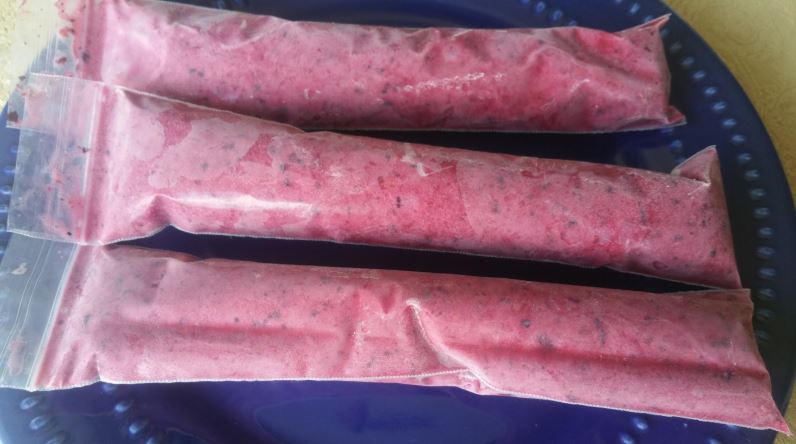 Smoothie in a Bag
Ingredients:
Instructions:
Blend in blender. Then pour into tubes or Popsicle molds. Freeze.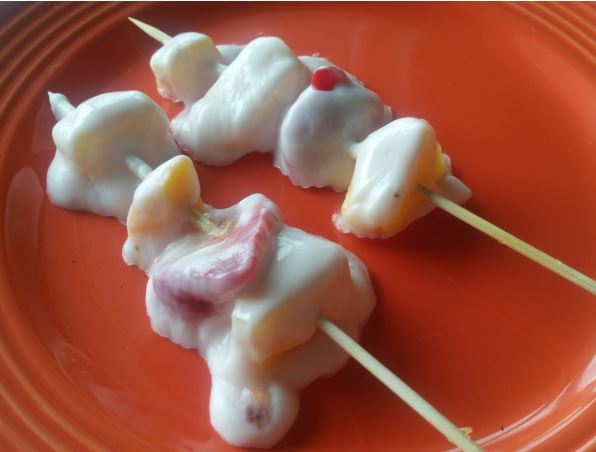 Frozen Fruit on a Stick
Ingredients:
Kebab Sticks
Thick yogurt – any flavor (Greek Style consistency works best)
Large container
Large plate
Instructions:
Thread fruit on to the kebab stick.
Place on a plate and lather with yogurt. Rolling the fruit into the yogurt works well.
Line a freezer safe container (large encourage to fit the length of a kebab) with parchment paper. Lay each kebab down, allowing enough space in-between so they don't get stuck.
Freeze for at least a couple of hours.
Eat immediately when removed from freezer.
Variations: I've made frozen yogurt bites in mini silicone muffin trays before. Another delicious idea is to coat fruit in yogurt, plop in a baking paper lined (freezer-safe) plastic container and freeze. They are yummy to snack on right from the freezer, or add to fruit salad.
Adapted from: https://www.beafunmum.com/2015/03/frozen-blueberry-yoghurt-kebabs/
Comments
Strawberry Lemon Sandwich Cookies - Alisons Pantry Delicious Living Blog - […] 3 Easy Summer Treats […]
Fruit Leather - Alisons Pantry Delicious Living Blog - […] 3 Easy Summer Treats […]