Busy Night Chicken Stir Fry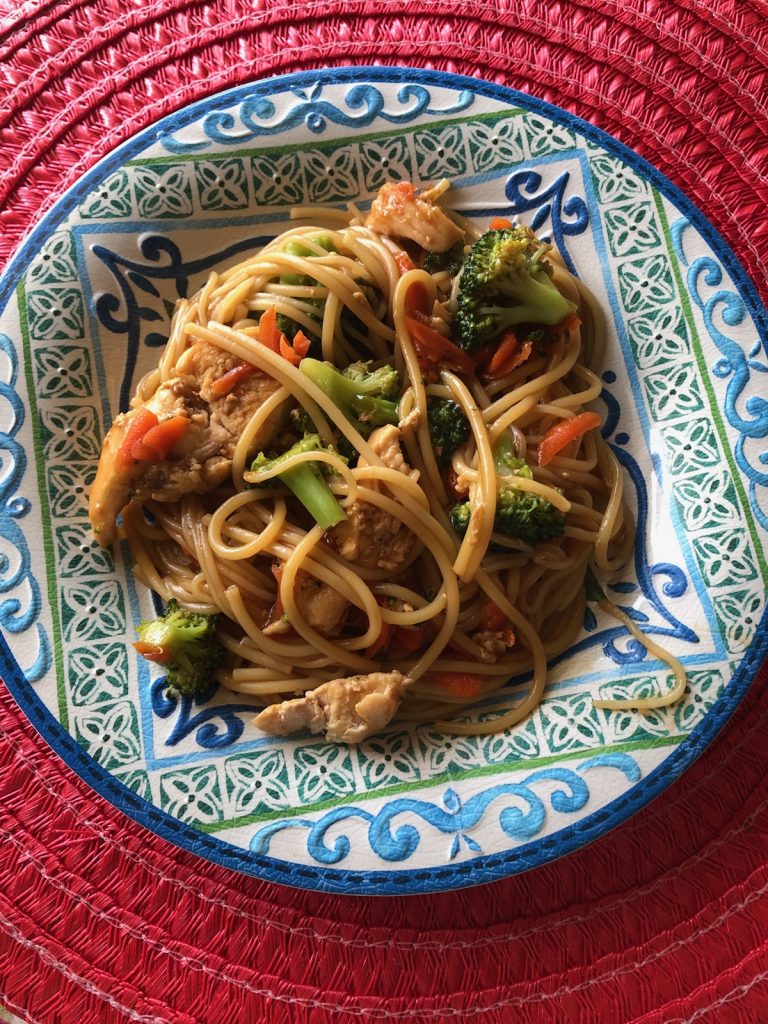 Are you looking for an easy meal to pull together quickly on those hot summer nights when no one wants to cook? This 15-minute chicken stir-fry has it all, and it cooks up in minutes. The Yakisoba noodles are pre-cooked, the broccoli is already chopped, and the Teriyaki sauce adds a tangy sweetness that adds the perfect touch. This healthy dish is one that everyone will love and you can feel good about getting a delicious meal on the table fast.
Busy Night Chicken Stir Fry
Ingredients:
Instructions:
Season chicken strips to taste with salt and pepper. Add avocado oil to a medium-sized skillet and cook chicken in an even layer over medium heat, turning from time to time for 2 or 3 minutes, until slightly golden. Stir in the broccoli and carrots and cook for a few minutes more, until cooked through but not overdone.
Prepare noodles according to package directions.
Add noodles and sauce to the skillet with the chicken and vegetables. Serve, garnished with scallion and toasted sesame seeds. Enjoy!
Feel free to double the quantities for the sauce and adjust to your liking when tossing with pasta and chicken.
For a vegan or vegetarian version, just omit the chicken.
Customize the recipe with chopped snap peas, bell pepper, and sub beef instead of chicken.
Adapted from: https://www.eatwell101.com/chicken-pasta-skillet-recipe
Comments
Instant Pot Egg Roll Bowls - Alisons Pantry Delicious Living Blog - […] Busy Night Chicken Stir Fry […]
3 Asian Inspired Sides - Alisons Pantry Delicious Living Blog - […] Busy Night Chicken Stir Fry […]
Asian Inspired Flat Iron Steak - Alisons Pantry Delicious Living Blog - […] Busy Night Chicken Stir Fry […]