Grilling with Bacon
If you're anything like us, if a recipe has bacon, chances are we are sold. But, we realized we don't talk about it as much when grilling. Don't be surprised, but we have a few tricks up our sleeves when it comes to using bacon for all our backyard BBQ's.
How can I cook bacon on the grill?
We know, bacon + oil +grill may not sound like a good combination and may result in a grease fire, but don't fret! Here is our secret trick on how to successfully grill bacon.
Take a piece of aluminum foil (#1963) that is double what you will need for the amount of bacon you will be cooking. Fold the sides of the sheet, creating a 1/2 in. lip around the edges, and fold in the corners so the grease can't escape. Cook the bacon as you would on the stove with no fear of a great fire! Once done, drain excess oil on a paper towel.
Looking for more grilling ideas?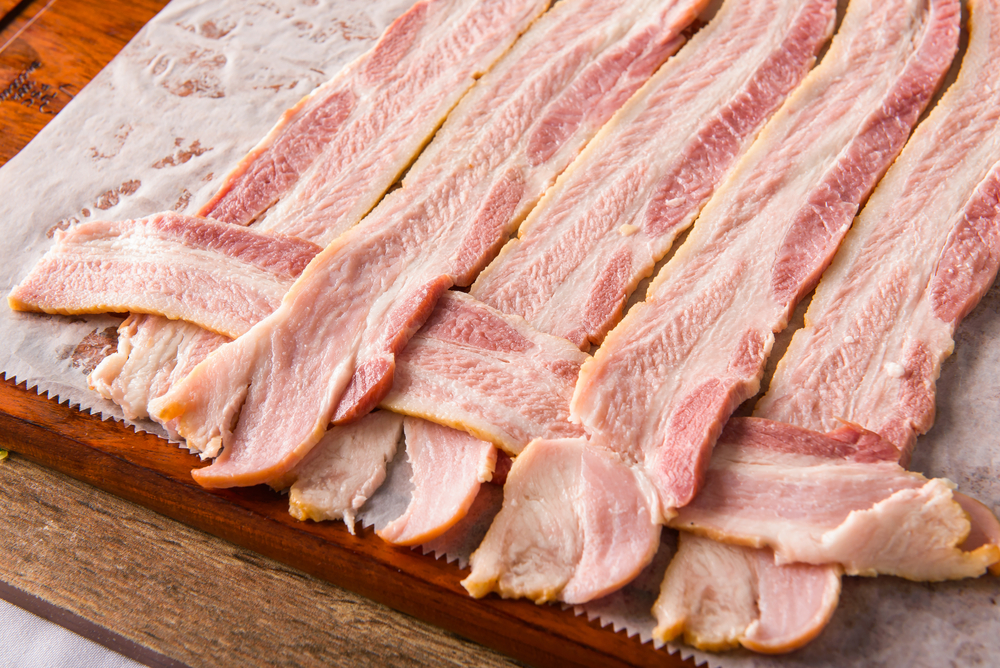 Bacon Weaves are a great Keto option for those of us cutting back on bread, but can also be used to wrap Pork Loins (#1044), Burgers (#2621), or Meatloaf. The amount of bacon needed with be determined by what you are using it for but the steps will stay the same.
Bacon Weave
Ingredients:
Instructions:
On a piece of parchment paper, lay three pieces of bacon horizontally with the edges touching.
Fold the middle piece of bacon in half, back onto itself.
Place another strip of bacon vertically across the top slice, gap, and bottom slice. Then fold the middle piece back up.
Repeat, switching between first + third or middle, until the weave is complete.
Place another sheet of parchment paper on the weave, and use a rolling pin to make the bacon weave all the same thickness.
Wrap around your burger (#2621) and grill until done.
You can also make two bacon weaves to act as buns, rather than wrapping it, so you can still top with your preferred condiments.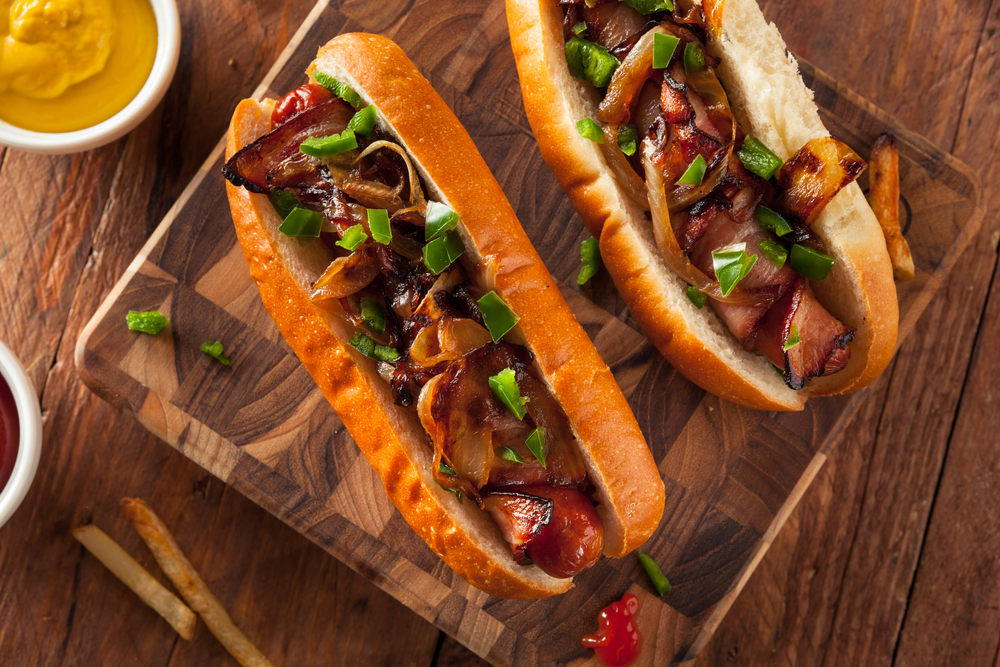 These juicy Bacon Wrapped Hot Dogs are great for barbecues, picnics, or just because. They can be topped however you like for a personalized meal.
Bacon Wrapped Hot Dogs
Ingredients:
Instructions:
First, cook bacon over medium heat until partially cooked, but not crisp. Remove to a paper towel lined plate to dry, and cool slightly.
Wrap 1 1/2 strips of bacon around each hot dog, using toothpicks to secure. Do not wrap tightly.
Grill over medium heat for 6-8 minutes or until the bacon is crisp and hot dogs are heated through. Be sure to turn frequently.
While these are grilling, caramelize your onions and peppers in a frying pan, if desired.
Next, remove from grill and remove toothpicks. Place hot dogs in bun and top with onions and peppers and condiments of your choice.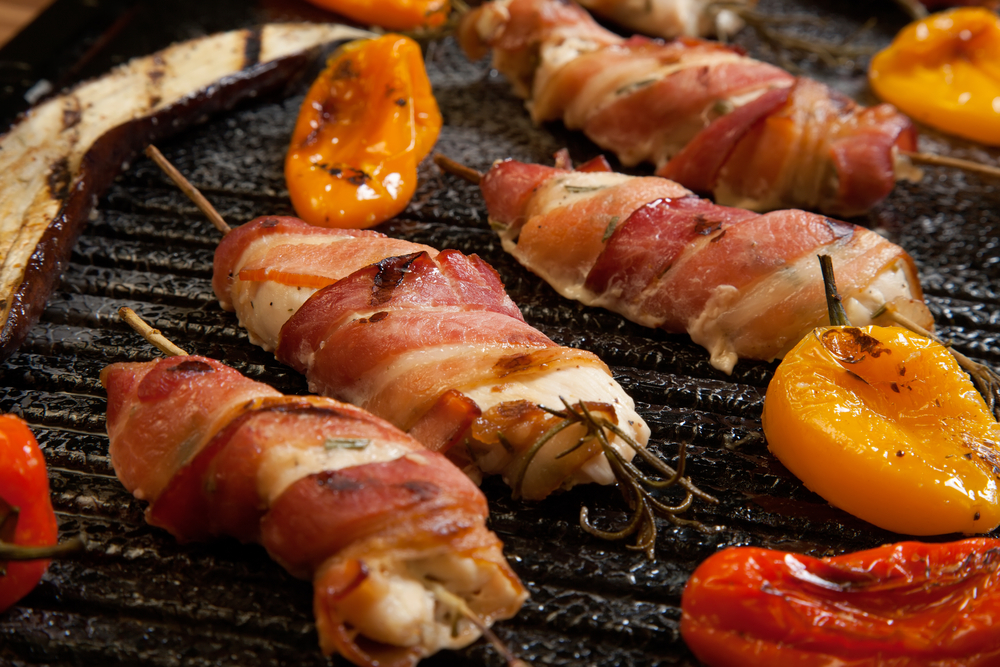 This Bacon Wrapped Lemon Chicken is delicious served with a side of grilled veggies or atop a bed of pasta.
Bacon Wrapped Lemon Chicken
Ingredients:
Instructions:
Preheat grill to medium heat.
Seasoning chicken with salt and a generous amount of pepper. Then, wrap with a piece of bacon, securing with a toothpick if needed.
Next, combine lemon juice, zest, and oregano and pour over the chicken.
Place onto the grill and cook until heated through, about 30-35 minutes, turning as needed.
Adapted from: https://thecookiewriter.com/bacon-wrapped-lemon-pepper-chicken-pasta/
Comments
2 Beef Franks Recipes - Alisons Pantry Delicious Living Blog - […] Grilling with Bacon […]