January Meal of the Month: Skillet Mongolian Beef & Broccoli
January Meal of the Month: Skillet Mongolian Beef & Broccoli
The brisk weather of January and the dark evenings invite you to gather your family around close to enjoy good company and a good meal. But weeknights can be hectic trying to juggle soccer practice, work and homework. Finding a recipe that is quick and easy makes things go smoother. This month, we tried this delicious (and easy!) recipe for a one-skillet wonder from The Seasoned Mom, and we think your family will give it a thumbs up. Let Alison's Pantry come to the rescue with high-quality products that make throwing a meal together a snap, leaving you more time for visiting and less time cooking! Bring your family to the table with this nourishing meal, then browse The Seasoned Mom's blog for more great ideas for family meals.
This simple dinner is prepared in one skillet – easy with little clean up! Tender strips of steak and crisp broccoli smothered in a savory sauce rich in flavor are served over rice. Leftovers (if there are any!) are perfect to be reheated for a quick lunch.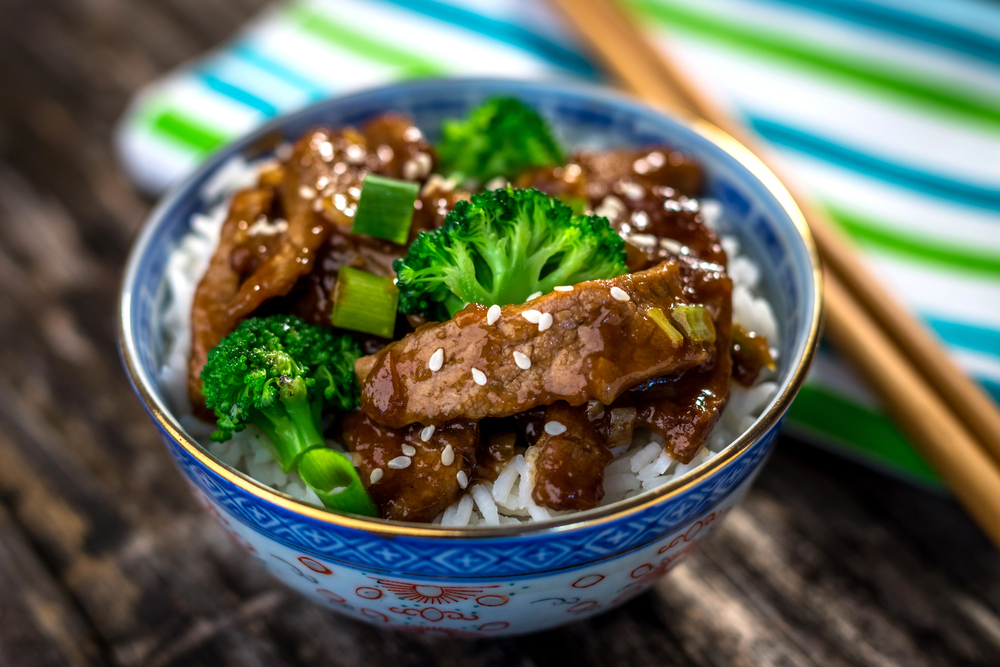 Skillet Mongolian Beef & Broccoli
Yield: 4 servings
Ingredients
1. Prepare the Sauce: In a bowl whisk together soy sauce, water, cornstarch, ginger, garlic, and brown sugar until completely combined. Set aside.
2. Heat 2 tablespoons of canola oil in a large skillet over high heat. Add the broccoli and stir for about 1 minute. Remove to a plate and set aside.
3. Add meat to the skillet in a single layer (still over high heat) and cook for about 1 minute – do not stir or move the meat while it is browning. Flip the meat, cook on the other side for about 30 more seconds, and then remove to the plate with the broccoli.
4. Pour the sauce into the skillet and bring to a boil, then allow to simmer while whisking until the sauce thickens (about 1-2 minutes). If the sauce gets too thick, just add additional water until it reaches desired consistency. Add broccoli and beef back to the skillet and stir to coat with the sauce. Serve over rice.
Recipe adapted from The Seasoned Mom. https://www.theseasonedmom.com/one-skillet-mongolian-beef-broccoli/
Download our FREE Slow Cooker Recipe Book!
Alison's Pantry will help you out of your dinner doldrums by providing simple-to-prepare, restaurant-quality food, right to your kitchen. Hop on your laptop or tablet to order online and find your local representative.