Easy Chicken Lo Mein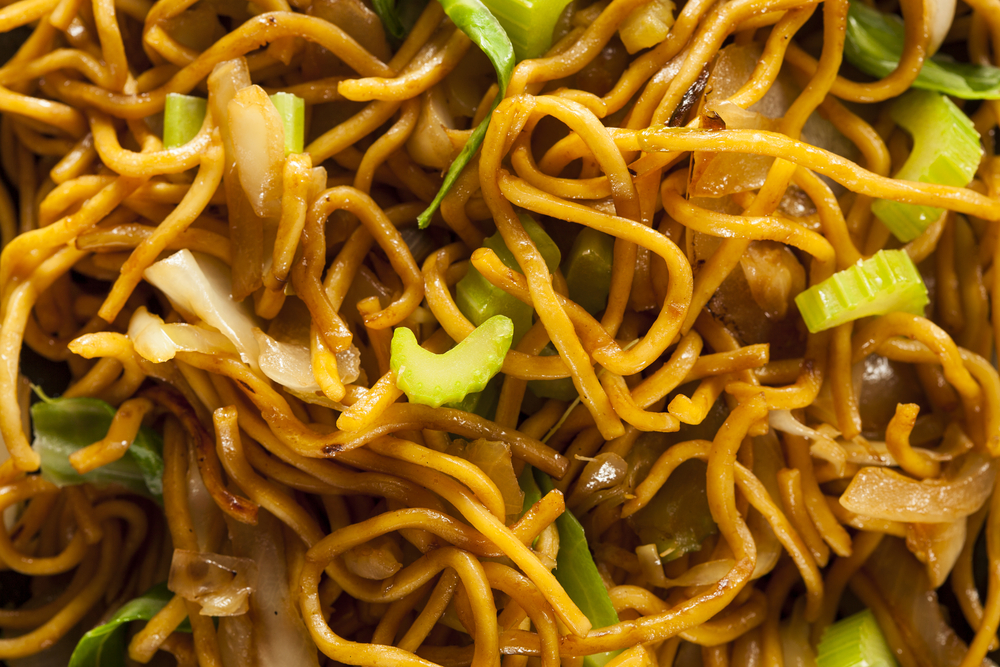 Every busy parent needs a go-to recipe they can pull out on busy nights. In addition to tacos, of course! This Easy Chicken Lo Mein recipe will save you a trip for take-out, and may quickly become a regular on your family menus.
Easy Chicken Lo Mein
Ingredients:
Instructions:
Prepare noodles according to package directions; set aside.
In a large saucepan over medium-high heat, prepare chicken broth then reserve 3 Tablespoons. Add soy sauce.
Add the celery and onion and cook for 10 minutes, or until vegetables are tender.
In a small bowl, combine cornstarch and 3 Tablespoons of chicken broth; stir into the vegetable mixture to thicken.
Add chicken and cooked noodles and mix well. Cook for 3-4 minutes, or until chicken is heated through.
Adapted by: https://www.sixsistersstuff.com/recipe/easy-chicken-lo-mein-recipe/
Comments