Slow Cooker Beef Stroganoff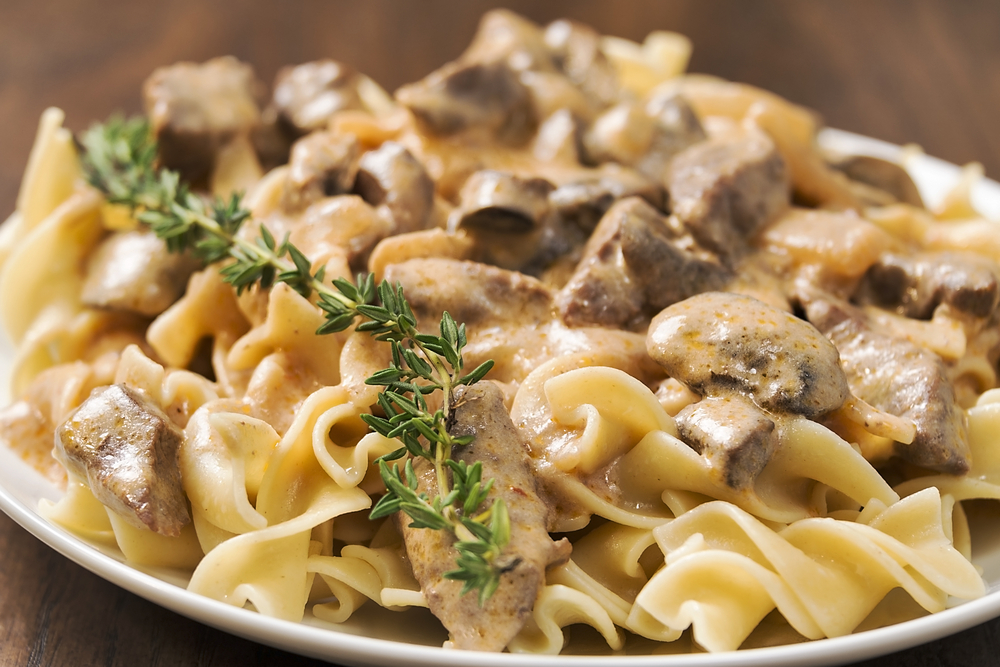 In our homes, Beef Stroganoff is served all the time. Whether we serve it over rice, noodles, or mashed potatoes, our families love it! So, add a Slow Cooker recipe and it automatically adds 10,000 points in our books. (That may seem a little dramatic, but slow cookers save our lives on busy days!) Plus, no canned soup! That's a win for us.
Slow Cooker Beef Stroganoff
Ingredients:
Instructions:
Place beef, mushrooms and onions in slow cooker.
Mix seasoning and water until blended. Pour over beef and vegetables; toss to coat well. Cover.
Cook 8 hours on LOW or 4 hours on HIGH.
Stir in sour cream until well blended. Cover. Cook 10 minutes longer on LOW.
Serve over cooked egg noodles.
For best results, do not remove cover during baking.
Comments
3 Slow Cooker Meals for Busy Nights - Alisons Pantry Delicious Living Blog - […] we have a classic comfort food dish- Slow Cooker Beef Stroganoff. This dish is always a […]
Crock Pot Lasagna - Alisons Pantry Delicious Living Blog - […] Slow Cooker Beef Stroganoff […]