Jamie's Cinnamon Chip Bread
Around here, we are big fans of Homemade Bread. We love white, wheat, rolls, cinnamon rolls, you name it! When we saw Jamie share this simple bread recipe, we knew we had to get our hands on it. It's like a glorified cinnamon swirl loaf! Plus, there are lots of great adaptations to make the most of this basic bread recipe.
Additional add ins:
Looking for more bread recipes?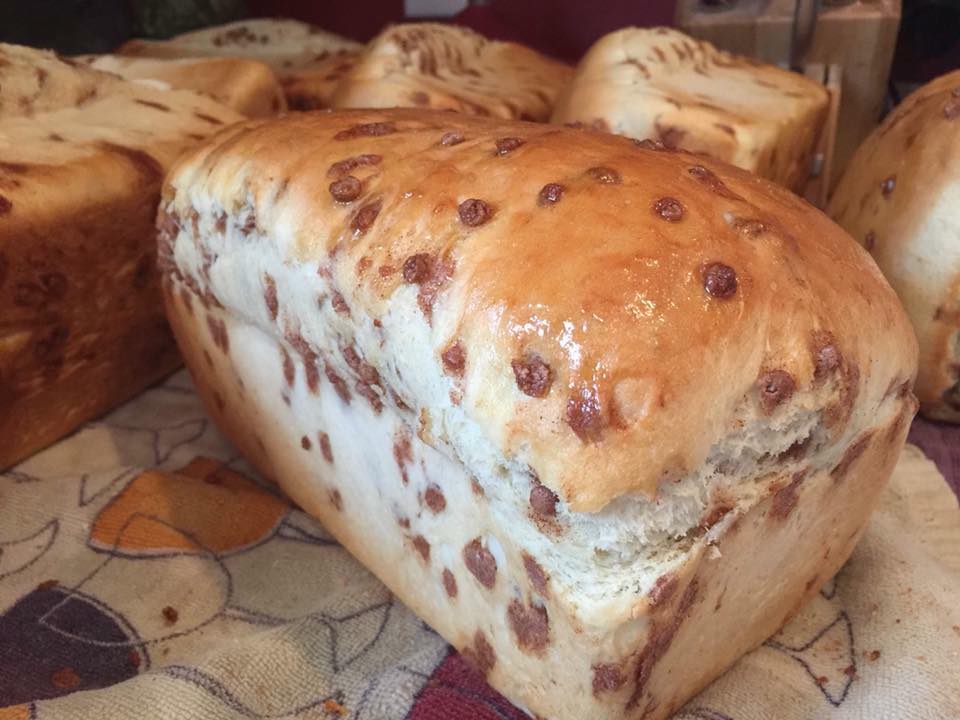 Jamie Blackner Perkins, an Alison's Pantry representative from Panaca Nevada, shares her beautiful cinnamon bread recipe. Check out the huge loaves of bread she bakes for her sweet family using our Gerken's Mini Cinnamon Drops 2 lb. Bag #2776.
Jamie's Cinnamon Chip Bread
Ingredients:
My basic bread recipe:

For Cinnamon Chip Bread:
Instructions:
First, add the oil, water, sugar, salt.
Then, start adding about half the flour. While you do this, also add the Yeast in and start mixing and then add the rest of the flour. Do this until it's pulling clean from the sides of the bowl, but still a little tacky*.
Once you get the right consistency, shape and let rise in bread pans about 30 min, til 1/2-1 in. above the pan. Finally, bake at 350 for 30 min.
Hope that makes sense, I've been using that recipe for over twelve years, passed down from my mom, mostly whole wheat, but I also love to add 9-grain and 6-grain mix or Craisins and pecans. Lots of great AP stuff 😍. The cinnamon chip is a huge favorite though.
Notes from Jamie:
My basic recipe is for a big Bosch, so scale down the water and flour if you have less than a 6-quart bowl.
I seriously let it sit and run in the mixer for 5 to 10 minutes, just letting it knead and knead.
You can use any basic bread recipe—I do it in white or wheat, my Bosch is big and I get four big loaves out of a batch, but the trick is that after it kneads I split it in half and I let it cool on the counter for a few minutes and then put one half back in the Bosch and mix in one cup of cinnamon chips and then do the same with the second half. If the dough is too warm it will melt the chips while it mixes!
Recipe from: Jamie Perkins
Looking for more delicious bread recipes?
Comments