Laidback Meals for the Low-Key Dad
For whatever reason, we always feel the need to go all out on holidays- whether it be the 4th of July, Christmas, or something simple (yet important) like Father's Day. Some dads love the attention, while others are a little more laid back. These two meal ideas will be the perfect addition if your dad doesn't want a full-on shin-dig in his honor.
Looking for more laid back recipes?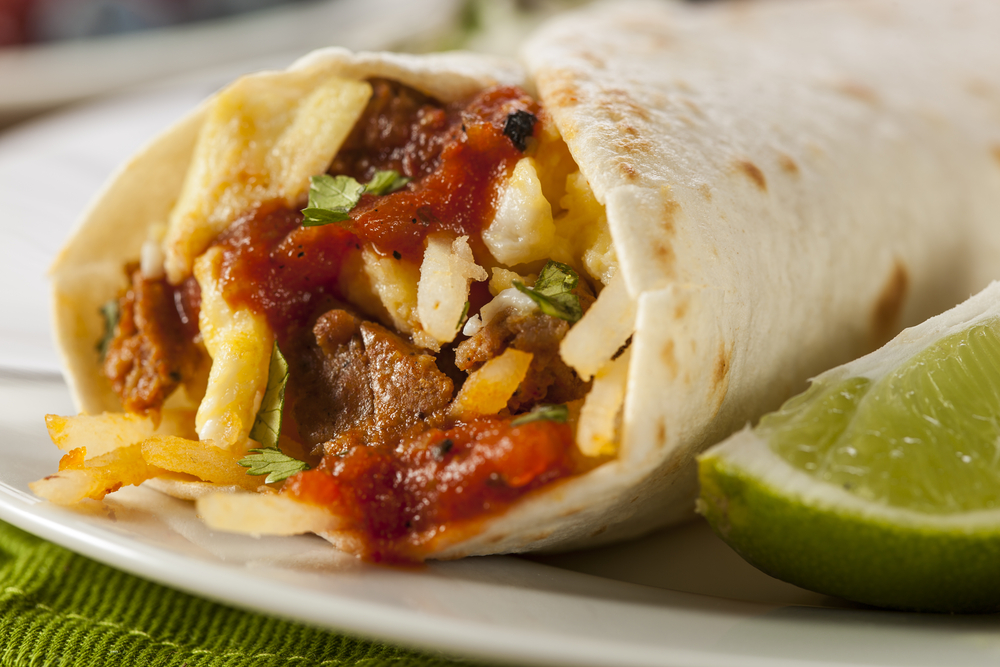 To start the day simple for dad, try these easy Chorizo Breakfast Burritos. You can make them ahead of time, or the same morning for a nice breakfast in bed. If you make these ahead of time, simply pop in the freezer and heat them up and add avocado when you're ready to enjoy.
Chorizo Breakfast Burritos
Ingredients:
Instructions:
Preheat oven to 350°F with rack in middle. Prepare 4 sheets of foil (#1963), at least the size of your tortilla.
Boil the potato in a small pot of salted water for about 5 minutes, until tender. Drain.
Then, wrap your tortillas tightly in a large sheet of foil and warm in the oven until heated through for roughly 10 to 15 minutes.
Meanwhile, cook chorizo (or your choice of meat) in a heavy skillet over medium heat, breaking it up as you stir, until just cooked through for about 3 to 5 minutes. Then, add the potato and cook over medium-low heat, mixing until tender and lightly browned. Remove from heat and cover to keep warm.
Whisk together your egg mixture in a mixing bowl (#7756) consisting of eggs, water, 1/4 tsp salt (#1146), and 1/8 tsp pepper (#1029). Heat oil in a small pan over medium heat until hot. Add egg mixture and cook, stirring to scramble, until just cooked through. Remove from heat.
You will be dividing your chorizo mixture, eggs, cheese, avocado, and salsa into fourths. Put a tortilla on 1 sheet of prepared foil, then add prepared mixtures to the middle of your tortilla. Be sure to leave room at the top and bottom to fold. Next, fold the bottom of tortilla over most of the filling, then fold over sides, overlapping them. If desired, fold the top down. Wrap foil around burrito, leaving the top exposed to eat. Repeat this step 3 times to make more burritos, and serve hot.
*If desired, you can warm the burritos in the oven for 10 minutes to get a crisp tortilla.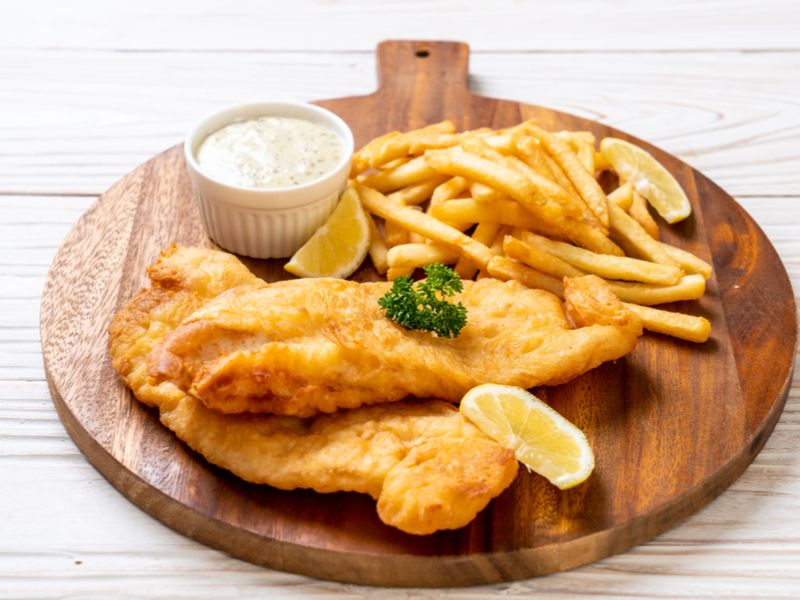 Fish & Chips is a traditional British comfort food. Dad will love the simplicity of the battered fish paired with our delicious Dilly Dill Dip. (Say that three times fast!)
Fish & Chips with dipping sauce
Ingredients:
For the dip:
Instructions:
Mix together ingredients for dip and chill for one hour.
While the dip is chilling, cook the salted (#1146) fries on a lined baking sheet (#5957) at 420°F for 12-15 minutes, or until desired crispiness is reached. Flip halfway for even baking.
Next, preheat deep fryer oil (you can also heat up oil in a pan for the same results) oil to 350°F. Add halibut, shaking baskets occasionally to prevent from adhering. Fry for approximately 4 to 5 minutes or until golden brown.
Remove from oil and allow to cool before eating. Enjoy!
Comments
Sweet Breakfast Naan 3 Ways - Alisons Pantry Delicious Living Blog - […] Chorizo Breakfast Burrito […]
Bacon Cheddar Waffles - Alisons Pantry Delicious Living Blog - […] Chorizo Breakfast Burritos […]
Sweet Potato-Bacon Breakfast Tacos - Alisons Pantry Delicious Living Blog - […] Chorizo Breakfast Burritos […]