Holiday Baked Potatoes With Topping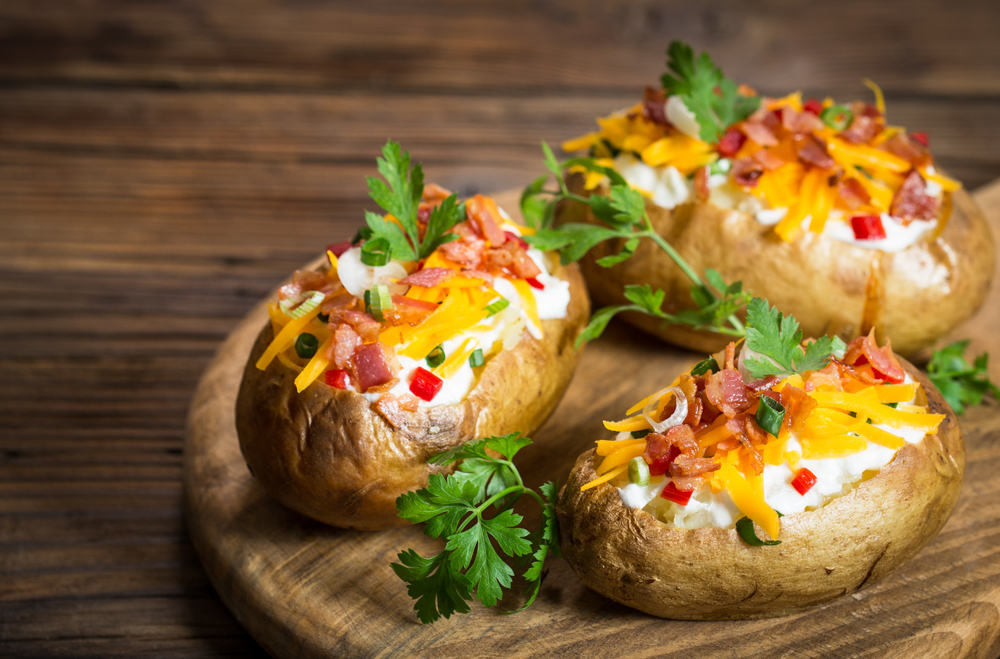 Holiday Baked Potatoes With Topping
Ingredients:
Instructions:
Stir together cheddar cheese, sour cream, and salt; refrigerate until ready to serve.
Wrap potatoes in foil and place on a baking sheet. Bake at 400º for about 1 hour and 15 minutes or until tender.
When ready to serve, remove foil from potatoes. Slit each potato.
Place potatoes on serving platter. Top with sour cream and cheese mixture. Garnish with green onions and bacon.
Makes 8 potatoes and topping.
Serve with Parker House Rolls and Flav R Pac Asparagus Spears
Comments