PBFit Gluten Free Pancakes
More Gluten-Free Recipes we love:
Our Favorite Gluten Free Products
To simplify shopping for gluten-intolerant customers, we label gluten-free products with a red "GF" in our catalogs, or customers can shop our Gluten Free section on our website. In addition, we also offer a printable list of gluten-free products. Alison's Pantry customers can also access ingredient lists and nutritional information for each product by searching by item number on our website. It's our goal to simplify meal-planning for families, regardless of any health or diet challenges, and of course to make every meal delicious!
First, we love a good cappuccino, and with our Victorian Inn dry mix, you can enjoy it too! We have 4 flavors: Vanilla, Mocha, White Chocolate Caramel, and English Toffee.
Second, a good majority of our spices are gluten free! Some of our favorite blends are Fabulous Fajita Seasoning, Superb Spaghetti Seasoning, Dilly Dill Dip, and French Fry Seasoning. Spices are a kitchen essential!
Third, our fruits are veggies are all gluten-free; the only ones you would want to be careful with are veggies that have spices or extra ingredients added. They are all Individually Quick Frozen, which means they won't stick together in the bag!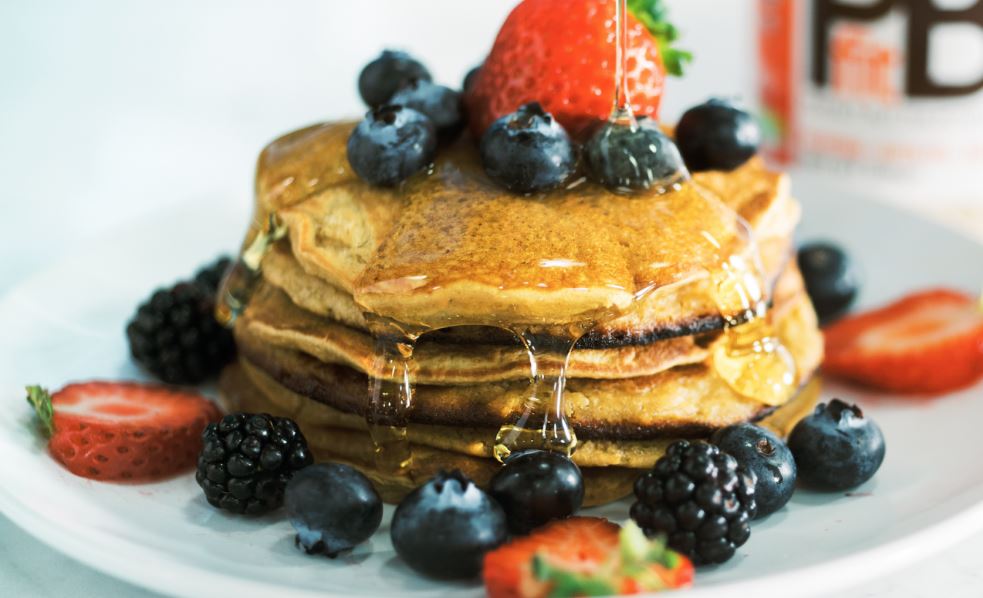 PBFit Gluten Free Pancakes
Ingredients:
Instructions:
In a medium bowl, combine flour, PBfit, and baking powder.
Add almond milk, egg, agave and Greek yogurt and whisk until smooth.
Heat a lightly oiled nonstick skillet on medium heat.
Pour 1⁄4 cup of pancake batter on to preheated pan. When pancake starts to bubble on top, flip and cook for one minute.
Top with freshly sliced fruit and agave.
CALORIES 118 • FAT 3G • PROTEIN 9G • CARBS 13G • FIBER 4G
Adapted from: https://www.betterbodyfoods.com/recipes/pbfit-gluten-free-pancakes/
Comments