Super Bowl Recipe Round-Up
Whether you watch the Super Bowl for the game or the commercials, food is an essential part of any football party. We love the fact that our products make your time in the kitchen easier (and smelling delicious…), especially when serving a crowd. Keep scrolling to find some of our favorite no-hassle recipes for Super Bowl parties, including Chocolate Dessert Hummus and Pizza Monkey Bread.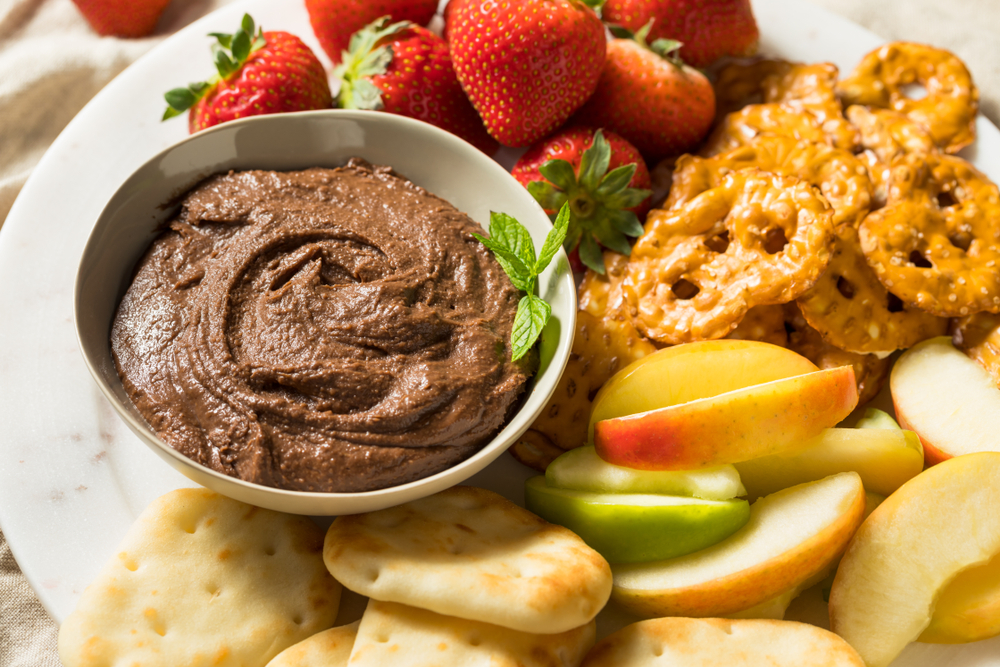 Chocolate Dessert Hummus is super easy, delicious, and healthy. It is great served with fresh fruit, pretzels, or naan bread.
Chocolate Dessert Hummus
Ingredients:
Instructions:
First, blend together all of the ingredients except for the water.
Then, once smooth, add 1 tablespoon of water at a time until you reach the desired consistency.
Taste the hummus and if needed, add another 1/2 Tbsp of maple syrup.
Adapted from: https://dontwastethecrumbs.com/chocolate-hummus/
Fluffy Parker House Rolls stuffed with salmon burgers and a creamy slaw is a super simple appetizer to whip up for your guests.
Alaskan Salmon Rainbow Slaw Sliders
Ingredients:
Instructions:
First, cut the salmon burgers into quarters; set aside.
Then, combine the cabbages, carrots, onion, tartar sauce, and mustard.
Next, cut the rolls in half and place a salmon quarter on the roll. Then, add a spoonful of the cabbage mixture and place the top of the roll on top.
Repeat with remaining rolls, then place on a serving platter. Enjoy!
Adapted from: https://www.tridentseafoods.com/browse/recipes/alaskan-salmon-rainbow-slaw-sliders/

Pizza Monkey Bread
Ingredients:
Instructions:
First, preheat oven to 350F with the rack in the middle postition.
Then, spray a 4 quart casserole dish with nonstick spray and place 12 pretzilla bites along the bottom of the dish.
In a bowl, combine the remaining bites with the sausage, mushrooms, pepperoni, peppers, marinara sauce, and 1 1/2 of the mozzarella cheese.
Next, add the mixture to the dish and top with the remaining mozzarella and Parmesan cheese.
Cover the dish and bake for 30 minutes. Then, remove the cover and bake an additional 10 minutes or until the cheese begins to brown. Allow to cool 5 minutes before serving.
Adapted from: https://www.pretzilla.com/recipes/pizza-monkey-bread/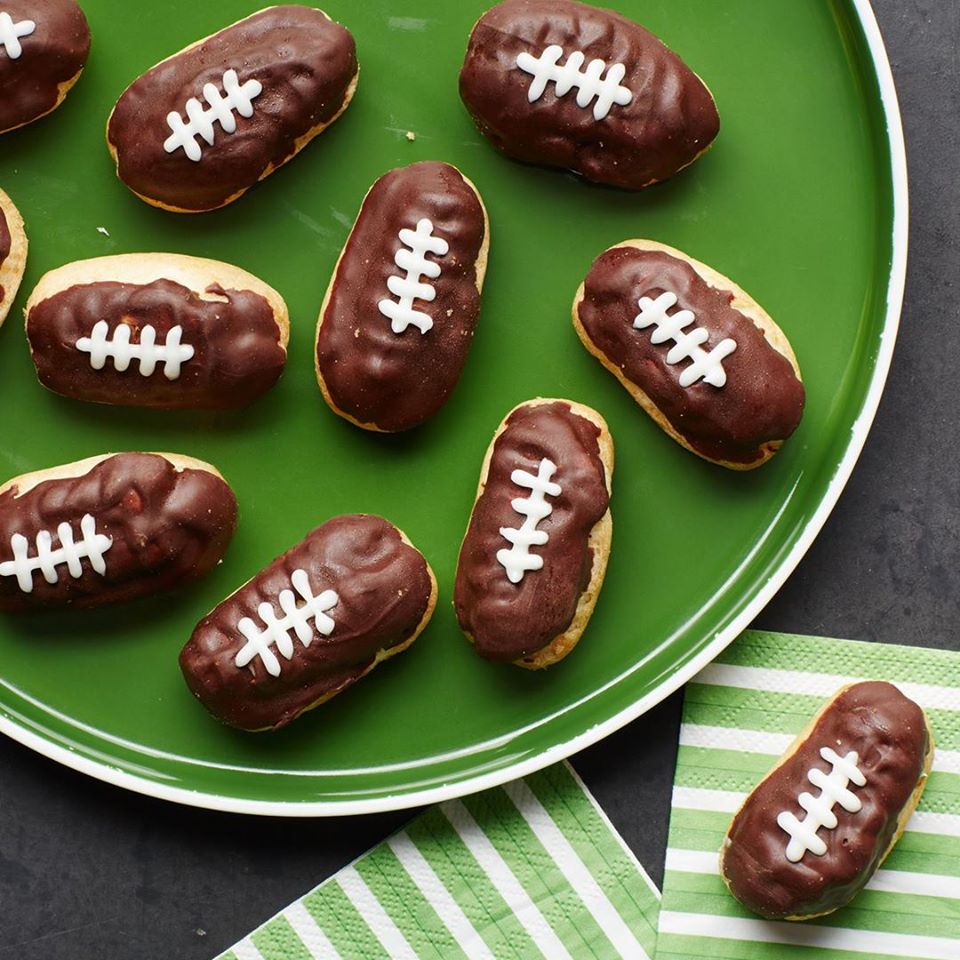 Football Eclairs are a no hassle, no mess treat with will be ready in a matter of minutes! Give yourself a break after all the work cooking the rest of the food for your Super Bowl party.
Football Eclairs
Ingredients:
Instructions:
Using the icing, draw laces onto the eclairs.
Place on a serving platter and allow the eclairs to thaw slightly before serving. Enjoy!
Comments