Memorial Day Recipe Roundup
Memorial Day is a special holiday for us. We honor and decorate the graves of our loved ones, and remember the service and sacrifice of our military personnel. Then our day usually wraps up with a leisurely backyard barbecue to enjoy the company of family and friends. We don't stray far from traditional All-American favorites on the menu–burgers, hot dogs, and plenty of summer-y side dishes.
If you're planning a Memorial Day BBQ too, we hope you enjoy these popular requests and recipes from our backyard gatherings.
Hamburgers & Hot Dogs
Whether you make Homemade Hamburger Buns or use our Rocky Mountain (Hamburger #2135, Hot Dog #2136) or Stone Ground Pretzel Buns (Hamburger #2137, Hot Dog #2138), we have a few delicious recipes to choose from for your main dish:
Sides
From baked beans to French Fries, there are so many delicious sides to serve at your Memorial Day BBQ. Choose from easy recipes or McCain products to round out your menu: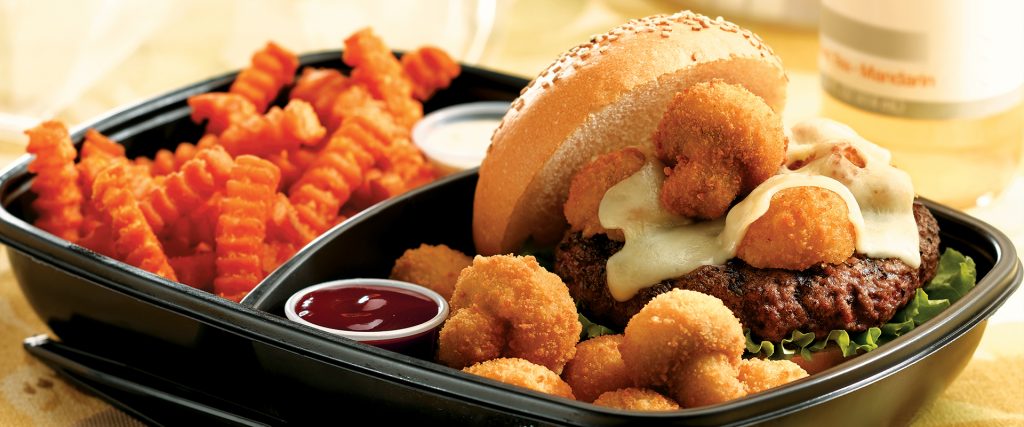 Fluffy, sturdy white hamburger buns topped with a grilled Holten Restaurant Quality Beef Patty, Swiss cheese, and crispy McCain Breaded Mushrooms.
Mushroom Swiss Burger
Ingredients:
4 slices Swiss Cheese
Lettuce
Instructions:
First, cook the patties by placing on a preheated (350 F) grill and cook until juices begin to pool. Turn patties, then add a of swiss cheese on the patty. Continue cooking until juices run clear. Always cook ground beef products to an internal temperature of 160 F.
Then, layer lettuce, cooked patties, and breaded mushrooms, along with any additional desired condiments. Serve with Glacier Gold Sweet Potato Fries (#1211).
Adapted from: https://www.mccainusafoodservice.com/menu-ideas/details/mushroom-swiss-burger/

Hebrew National Beef Franks (#2765) brushed with BBQ sauce and grilled to perfection, topped with an Easy Mango salsa.
Grilled Franks with Mango Salsa
Ingredients:
Instructions:
First, preheat grill.
Meanwhile, make the salsa by mixing together the mango, red onion, jalapeno and cilantro. Set aside.
Next, grill the franks for 5-7 minutes, or until heated through. Then, brush them with 2 Tbsp of BBQ sauce and heat for 1 more minute, or until the sauce is thicker. Remove from the grill.
Now, brush the buns with the extra sauce. Place the franks in the buns, and top with the mango salsa. Serve hot.
Adapted from: https://www.readyseteat.com/recipes-Grilled-Franks-with-Mango-Salsa-7421?brand=113
Comments
Beef Frank Kebabs - Alisons Pantry Delicious Living Blog - […] Grilled Franks with Mango Salsa […]